NWU student crowned Miss Eco Africa
A beauty pageant is defined as a competition that judges its contestants on physical beauty. However, over the past years these pageants have taken a different turn.
The North-West University's (NWU's) Izelle Van Vuuren set out to proof that there is more to being a pageant queen than just beauty, and her fresh outlook on life can attest to that. Izelle, a third-year physiology student, was crowned Miss Eco South Africa in November 2017. In April she went on to represent South Africa in Cairo, Egypt, where she walked away with the title of Miss Eco International 2018.
Miss Eco International is an international beauty competition that brings together representatives of different cultures and traditions from all over the world. Its main objective is to promote the importance of saving our planet environmentally, in addition to marketing tourism across the world. This competition focuses on the wellness of the mind, body and spirit of the candidates that represent countries from all over the world.
Contestants were judged on different aspects such as fitness, talent and fashion, which included evening gowns and national costumes.
Beautiful and intelligent - it is undeniable that Izelle is going places.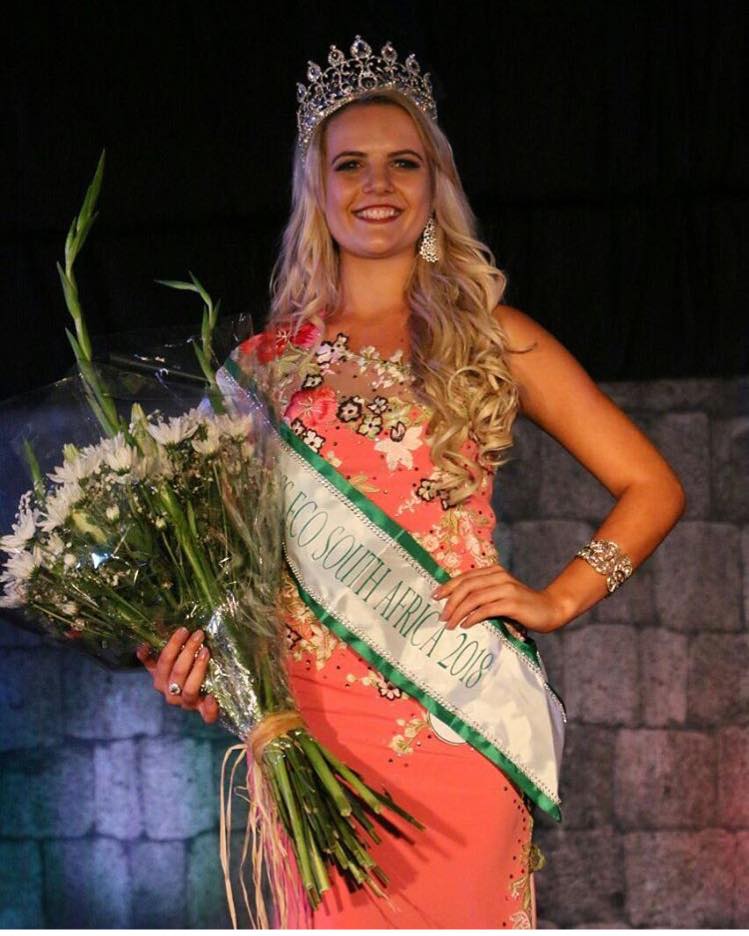 Izelle Van Vuuren