NWU Soccer Institute ready for UKZN encounter
North-West University (NWU) Soccer Institute coach Monde Hlatshwayo says his team is ready for the Varsity Football encounter with the University of KwaZulu-Natal (UKZN) on Thursday, 2 August 2018 at the UKZN campus in Pietermaritzburg.
"Even though our last defeat against them in the University Sports South Africa (USSA) finals still lingers in our minds, we are in a good state of mind going into this game; we understand what is at stake," says Monde.
"We are going down to UKZN to face the USSA champs, so there is little motivation that the technical team can give. This game is one of those where the players have to motivate themselves, because they know it's not going to be easy," he adds.
The NWU coach says they always try to have a positive attitude during every game. "Our attitude always remain the same, we always try to represent the NWU with pride and to win. Our goal will never change, even though we cannot guarantee the result."
"We will see as the week progresses," says Monde, commenting on the possible line-up for the upcoming game. "We have another injury after our previous game on 26 July, but we are hoping we will have a clean bill of health when we face UKZN. We also plan differently for every game. The analysis of our last game against UKZN gave us a lot to think about."
NWU team
Luzuko Jevuka, Wendell Martin, Gift Mpho Mogorosi, Tholinhlanhla Mseleku, Lindani Nkabinde, Simphiwe Mlangeni, Paseka Matsheka, Tebogo Mogobo, Lebogang Phetlhu, Tshepo Baholo and Kananelo Motsoeneng
Substitutes: Kennedy Ntuane, Mogomotsi Molefe, Wandile Luvuno, Banele Hlophe, Mojuda Matlhanyane, Adam Fynn and Daylon Appolis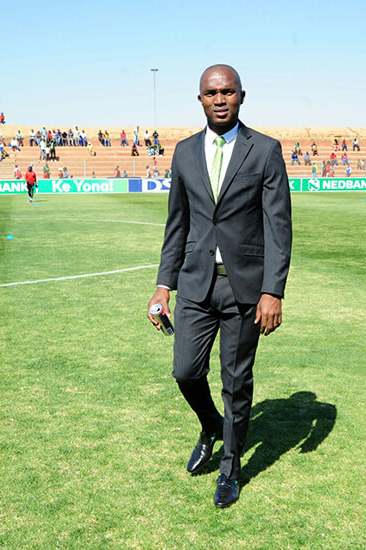 Monde Hlatshwayo is the coach of the North-West University (NWU) Soccer Institute team.