NWU public lecture examines decolonised education
"The challenge for tertiary institutions in South Africa is to ensure that the curriculum presented is not only based on international best practice, but is also locally relevant and celebrates the research and researchers in South Africa."
This is according to Dr William Mpofu, an academic and researcher from the University of Witwatersrand during a public lecture recently held at the North-West University's (NWU's) campus in Mahikeng.
During his lecture titled "Decolonised Education, Myths and the Facts", Dr Mpofu said that debates about decolonisation make many at universities uncomfortable. "This is necessary because change will not happen if people are comfortable with the status quo."
He continued to say that social and structural change seldom happens without activism, advocacy, dissent, disruption and protest. "The powerful and influential don't give in because it is the right thing to do; they only act when they are compelled to do so by social movements and masses."
In his closing statement he said that progressive academics and lecturers must take the lead in decolonising curriculums and democratising learning spaces in which they operate."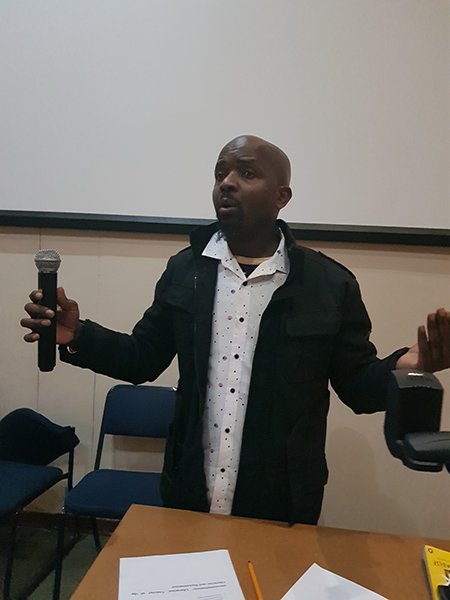 Wits University academic, Dr William Mpofu, talked about the decolonisation of higher education during a public lecture at the NWU.