NWU psychology students board trains to help community
Six master's students from the North-West University's (NWU's) campus in Mahikeng will be on board the Phelophepa trains from 19 to 28 March 2018 to render clinical psychology services to community members in and around Ulundi in Kwazulu Natal.
The Phelophepa trains are two unique trains that operate as mobile healthcare hospitals, bringing much needed medical services to the impoverished rural areas of South Africa.
With more than 40 permanent staff members and numerous volunteers, these trains also provide out-reach and educational programmes. Since its roll-out in 1994, the Phelophepa train project has thus far reached 23,5 million people, making it the world's biggest mobile clinic.
"The train services include a variety of healthcare and educational services," says Ms Gloria Pila-Nemutandani, head of the subject group Psychology on the campus. It offers an eye care clinic with pre-screening areas and refraction rooms – fully equipped with eye test projection charts and bio-microscopes. The facilities also include a Roche-sponsored pharmacy with four pharmacists dispensing a variety of prescriptions and pharmacy students to assist and educate community members.
A dental clinic, partially sponsored by Colgate Palmolive, is equipped with six dental chairs, x-ray units and state-of-the-art dental equipment. The EduClinic, sponsored by Canon Collins Trust, offers basic healthcare awareness education to members of the community. The health clinic, also sponsored by Roche, focuses on health education and the treatment of diseases such as diabetes and cancer, while the psychology clinic offers solution-focused individual counselling as well as psycho-educational workshops.
"This is a wonderful programme for our students as it gives them an opportunity to gain practical experience and to serve the community at the same time," adds Gloria.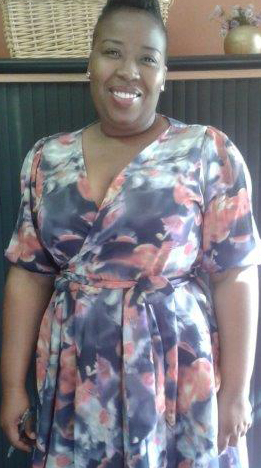 Glora Pila-Nemutandani is the head of the subject group Psychology on the NWU's campus in Mahikeng.