NWU Noble Boys to bounce back in their encounter against Wits
The North-West University's (NWU's) Noble Boys are determined to bounce back from their first 2018 Varsity Football defeat when they play their second away game against Wits University on 23 August 2018 at Wits Stadium.
They suffered their first loss of the 2018 tournament against the Tswane University of Technology (TUT) during a home game in the fourth round of Varsity Football.
"The players played well in the game against TUT, I'm extremely proud of every player for giving their best," said Vuyolwethu Sambo, manager of the NWU Soccer Institute.
"The fact that we didn't put the ball in the net was worrying, but at the same time we have to pick up the pieces and learn our lessons. We went back to the drawing board – whatever was good in our previous game, we will keep, and whatever was wrong we will correct. We need to score goals if we want to qualify for the semi-finals of this tournament."
After four matches, the Noble Boys are currently in third position with nine points. They are only one point behind the two joint log leaders.
The game against Wits will be played at Wits Stadium at 18:30.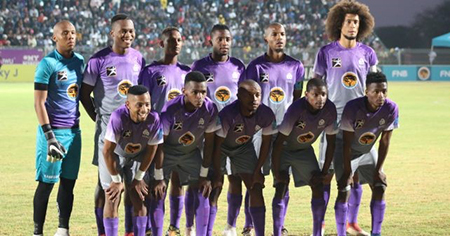 Our NWU Noble Boys are ready to take on Wits University.