NWU lecturer to participate in UCLA/South African Trauma Training Research programme
Dr Lufuno Makhado, a senior lecturer in the Department of Nursing Science on the Mafikeng Campus of the North-West University (NWU), , will be taking part in the University of California in Los Angeles (UCLA)/South African Trauma Training Research (Phodiso) Programme.
He left for UCLA on 20 March 2017 and will be based there until the end of June.
The UCLA/Phodiso programme prepares future investigators to conduct research on psychological trauma and injury exposure in the context of South Africa's high levels of interpersonal and community violence and intentional injuries.
The Phodiso programme is an international collaboration between UCLA and the South African Research Consortium (SARC), which includes the Human Sciences Research Council (HSRC), the NWU and the University of Cape Town (UCT). It's public health mission is to:
Increase the number of well-trained South African trauma researchers who will conduct psychobiological research including neuropsychiatric methods;
Translate research findings to culturally congruent trauma and injury prevention and treatment programmes and;
Facilitate the building of community capacity and infrastructure that benefit the people of South Africa.
"Each year the programme recruits one candidate for a two-year postdoctoral scholar position. This scholar will then train at UCLA for three months, be mentored by Phodiso in both South Africa and the USA, conduct his/her own supervised research in South Africa, and collect and publish data. The selected scholar will receive a stipend for research and full-time salary support. Upon completion of the programme, the candidate will be encouraged to work in areas related to the specific research," says Dr Makhado.
"My project will be focused on investigating the psychosocial/biological aftermath of caring among nurses initiating and managing ART and TB within South Africa," he adds.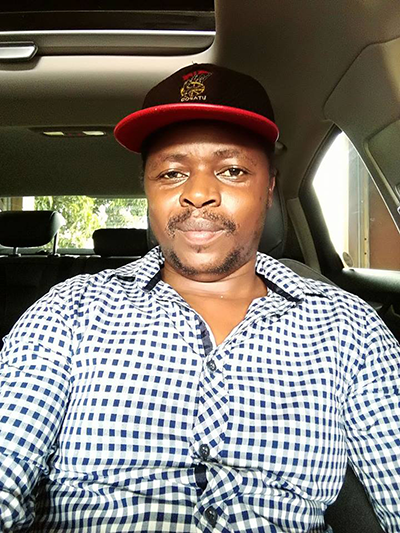 Dr Lufuno Makhado, a senior lecturer in the Department of Nursing Science on the Mafikeng Campus of the NWU will be taking part in the University of California in Los Angeles (UCLA)/South African Trauma Training Research (Phodiso) programme