NWU improves food security with vegetable gardening
The subject group Crop Sciences in the Faculty of Natural and Agricultural Sciences at the North-West University's (NWU's) campus in Mahikeng recently initiated a vegetable cultivation project to improve food security for on-campus students and surrounding communities.
Spearheaded by lecturer Motlogeloa Mokolobate with the assistance of final-year students, this initiative emphasises and promotes easy access to healthy foods that contain adequate macro- and micronutrients, needed to keep the body healthy and form natural antibodies to fight off infectious diseases.
The project aims to educate and encourage households to plant their own vegetables for sustenance. This is especially important in rural areas where people have limited income-earning opportunities and poor access to fresh food markets.
This project, along with the university's Meal a Day initiative and the Lokaleng community vegetable project, assist in relieving the burden on students and communities who are not able to afford nutritious foods essential for their day-to-day nourishment which in turn has a negative impact on their academic performance and quality of life.
According to Motlogeloa, the project also includes a teaching element by allowing final-year students involved to use the initiative as part of their research component.
The project has been allocated land space of approximately one hectare and various NWU soil and agricultural scientists share their expertise in the cultivation thereof.
"Vegetable gardening can enhance food security in several ways, but most importantly through direct access to various nutritionally rich foods, increased purchasing power from savings on food bills and generating income from garden products sales, as well as fall-back food provision during seasonal lean periods," concludes Mr Motlogeloa.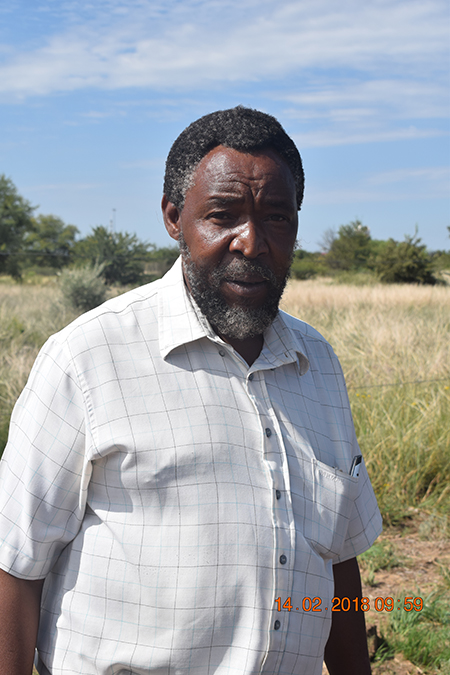 Mr Motlogeloa Mokolobate, with the assistance of final-year students, spearheads a vegetable cultivation project to improve food security.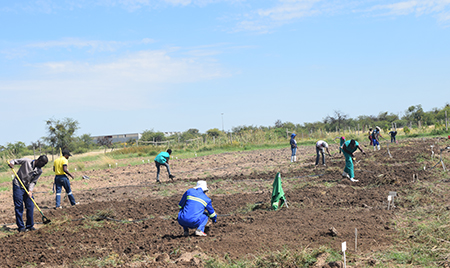 Students preparing the land for cultivation of vegetables.