NWU hosts virtual Africa Day lecture
On 29 May 2020 the North-West University (NWU) hosted the first of its kind virtual Africa Day commemoration lecture.
This virtual event aimed to celebrate the African Union's (AU) successes in its fight against colonialism and apartheid while reflecting on the challenges that Africa continues to face.
The theme for this year's lecture was "Silencing the Guns: Creating Conducive Conditions for Africa's Development and Intensifying the Fight against the Covid-19 Pandemic".
Dr Aunkh Chabalala, director for indigenous knowledge-based technology innovation at the Department for Science and Innovation (DST), was the first keynote speaker. He spoke about the topic, "African Traditional Medicine and Covid-19: Insights, Experiences, Challenges and Prospects".
Dr Chabalala shared a brief journey into the history of the African medicine knowledge system as a contextual framework into the current work of the DST and beyond. He also gave a sneak preview of the work of the department with regard to indigenous knowledge-based technology innovation.
"From the Indigenous Knowledge Systems perspective the DST's work on Covid-19 focusses on health/food supplements, immune modulators and anti-corona therapeutics," said Dr Chabalala.
Dr Chabalala also set a challenge to the higher Education sector in South Africa to consider developing medical degrees in African medicines for clinical applications, following in the footsteps of Asian countries.
The second keynote speaker was NWU alumnus Dr Thabo Ditsele, a senior lecturer in sociolinguistics at the Tshwane University of Technology. Dr Ditsele gave a presentation on the founding members of the AU and how they laid the foundation for future generations to advance the collective African Unity project through the use of language.
 "Africa can unite and fully achieve a better life for her people by effectively developing and using her linguistic heritage.
"However, this must start with Africans believing in themselves and in the uncapped potential of their languages," said Dr Ditsele.
NWU vice-chancellor Prof Dan Kgwadi, who also took part in the live-streamed event, said we must always think of Africa from the communal point of view.
"During the olden days Africa was characterised by Ubuntu, which is an embodiment of good values and morals.
"We as the NWU embraces the concept of unity through diversity," concluded Prof Kgwadi.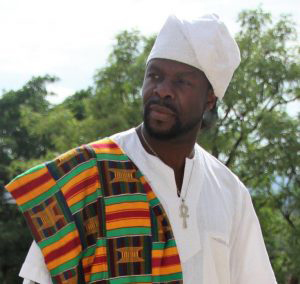 Dr Aunkh Chabalala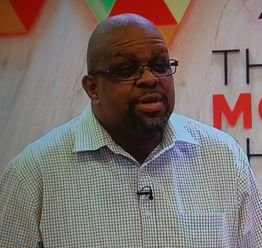 Dr Thabo Ditsele