NWU hosts training course on measurement of hazardous chemicals in workplaces
Occupational hygiene is the art and science dedicated to the anticipation, recognition, evaluation, communication and control of environmental hazards in or arising from workplaces that can result in injury, illness, impairment, or affect the well-being of workers and community members.
The African Union Development Agency New Partnership for Africa's Development (AUDA-NEPAD), in collaboration with the International Occupational Hygiene Association (IOHA) and Workplace Health without Borders (WHWB), presented the Occupational Hygiene Training Association (OHTA) W501 training course on the measurement of hazardous chemicals at the North-West University (NWU).
The training took place from 23 to 27 September and was aimed at empowering African people and uplifting workplace health across Southern Africa.
Attending the training course were 23 participants from the mining and labour sectors, hailing from Zambia, Mozambique, Malawi, Lesotho and South Africa.
Peter-John (Jakes) Jacobs, past president of IOHA (2018-2019), was the main presenter. Other presenters included Claudia Nogueira from the University of Pretoria and board member of WHWB, and Dr Stefan Linde, a senior lecturer in occupational hygiene from the NWU. The course was organised by a team led by Norman Khoza, senior programme officer at AUDA-NEPAD.
The course contained information on physiological and toxicological principles, how to anticipate and recognise risks in the workplace, and measurement techniques used to evaluate exposure.
The training comprised of lectures as well as practical case study assignments, and according to Dr Linde, the exercise was very successful in teaching the participants how to recognise and evaluate hazardous chemical exposure in the workplace.
Dr Linde says this training will benefit the NWU tremendously. "We have now built up a solid list of contacts in Southern African countries, which is crucial for future networking and collaboration."
"It is essential to train people on assessing exposure to hazardous chemical substances so that they can go and help implement control measures to help protect workers in their countries against exposure and work-related illnesses." he emphasized.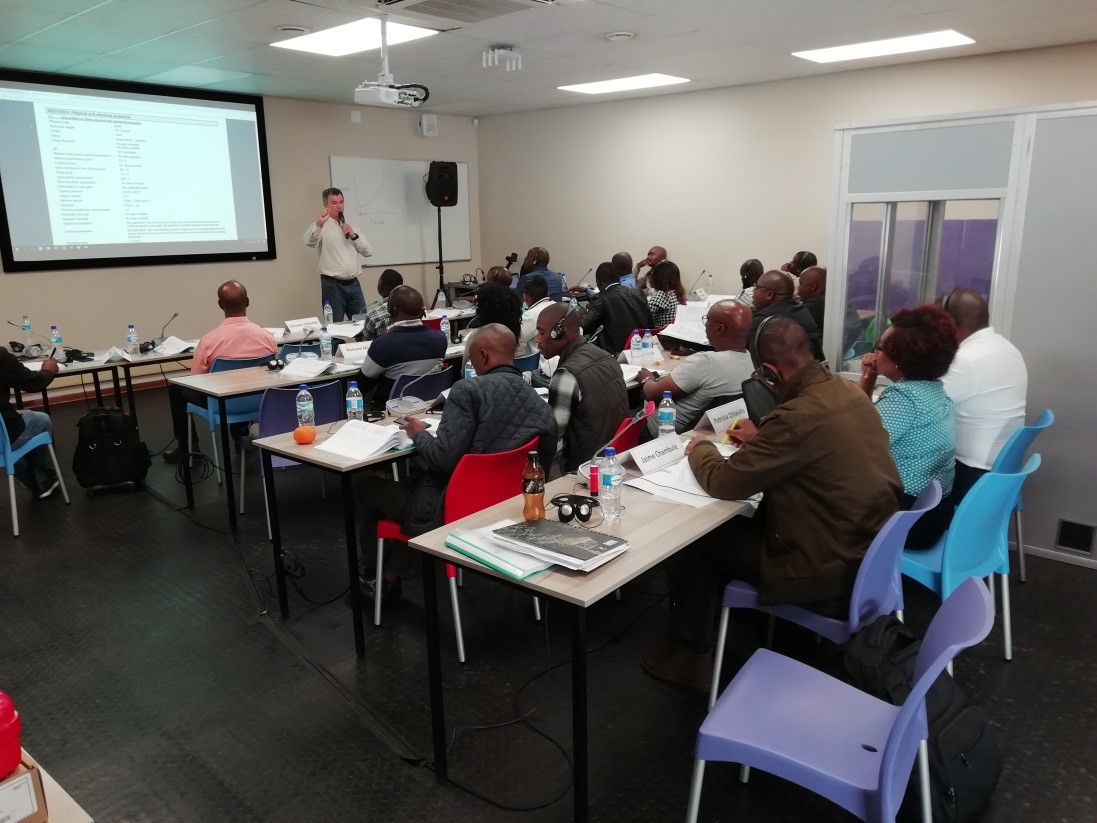 Mr Peter-John (Jakes) Jacobs (President of IOHA) presenting a lecture to the attendees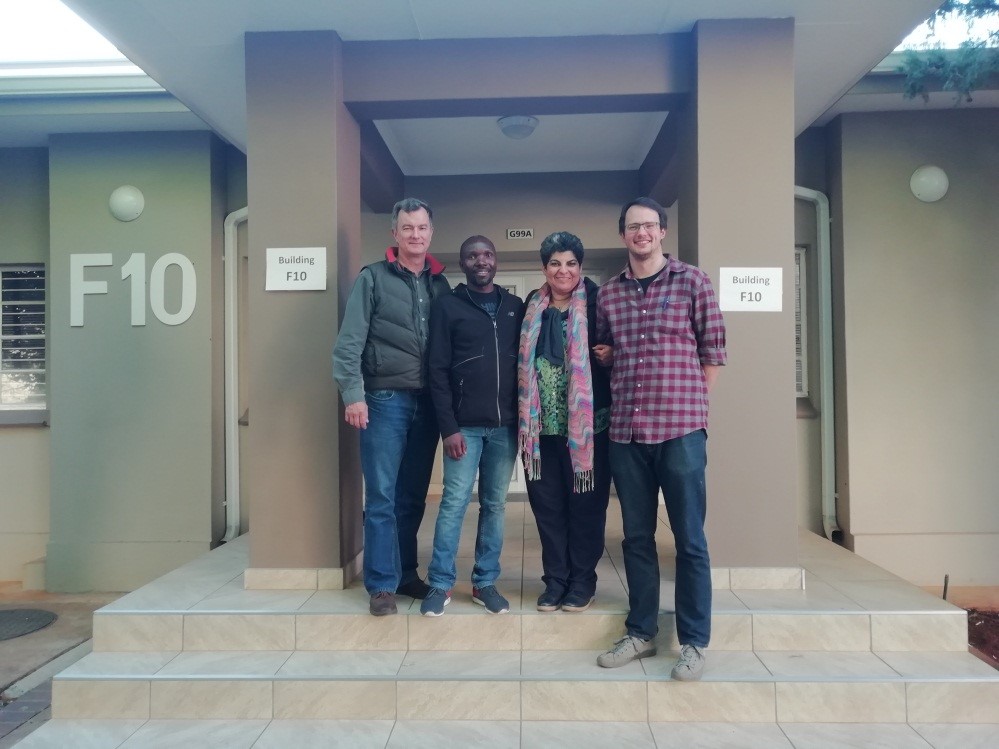 Organisers and presenters of the course. From left, Mr Peter-John (Jakes) Jacobs (President of IOHA); Mr Norman Khoza (Senior Programme Officer: Occupational Health and Safety AUDA-NEPAD); Ms Claudina Nogueira (University of Pretoria and Board member of Workplace Health Without Borders (WHWB)); Dr Stefan Linde (NWU Senior lecturer in Occupational Hygiene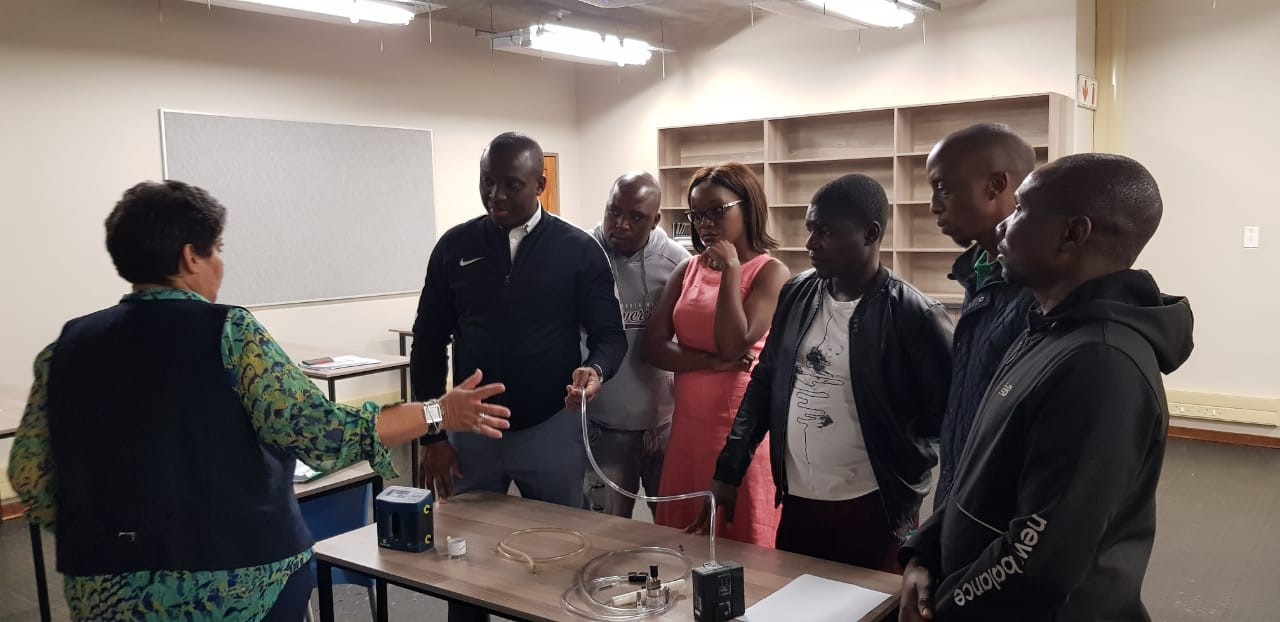 Group work with instruments was part of the course. Claudina Nogueira helping one of the groups with instrumentation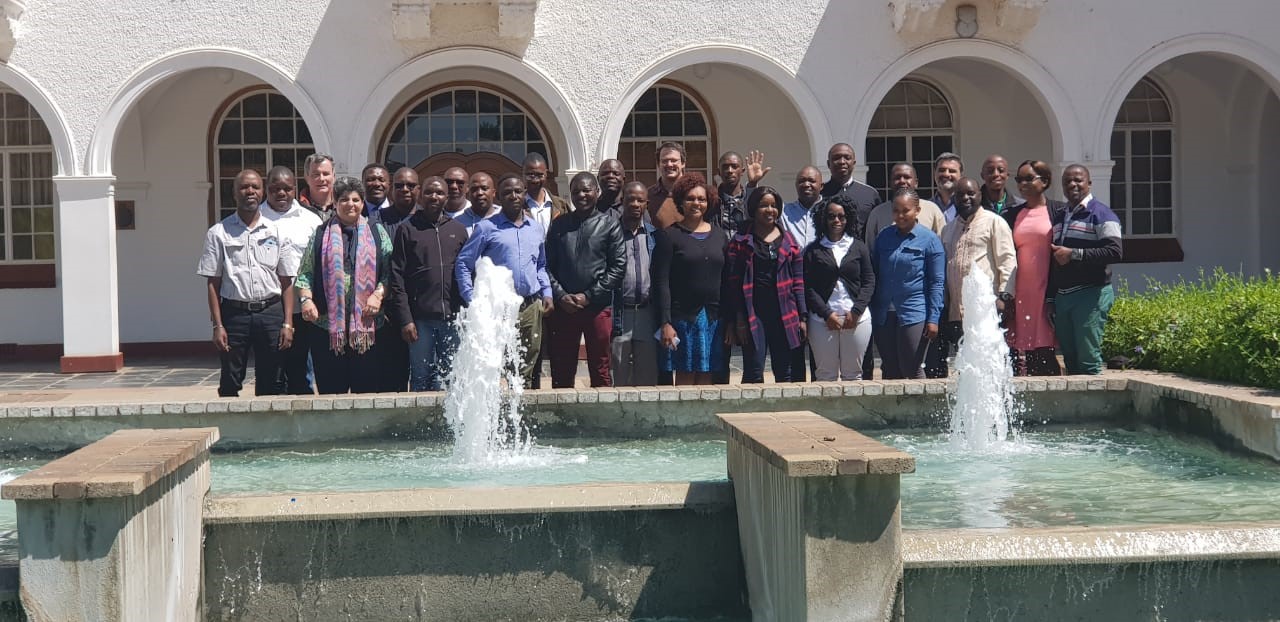 A group photo of all the participants