NWU exact revenge on UKZN
The North-West University (NWU) tasted sweet revenge with a 2-0 victory over the University of Kwazulu-Natal (UKZN) on Thursday night, 2 August 2018.
This is the NWU's second win during this year's Varsity Football season.  
The NWU came looking for revenge as soon as the match kicked off and were rewarded for their hunger in the 15th minute, when they were awarded a penalty. Tebogo Mokgobo calmly converted from the spot.  
The second goal arrived soon after that. In the 36th minute Lebogang Phetlhu finished clinically to kill any momentum UKZN may have felt.
Moments before half time, the newcomers gifted the visitors with a second penalty. Tebogo Mokgobo stepped up again, only to shoot wayward this time around.
UKZN tried to play their way back into the game in the second half, however they failed to convert any of their multiple opportunities and left the home fans disappointed.  
The 2-0 defeat means a second defeat for UKZN while the NWU snatches a second win of the season and moves to the top of the log.
Score
UKZN: 0
NWU: 2
Goals: Tebogo Mokgobo, Lebogang Phetlhu
Samsung Moment of Brilliance: Tebogo Mokgobo (NWU)
Debonairs Real Deal Save: Tebogo Mokgobo (NWU)
FNB Player of the Match: Wendelle Martins  (NWU)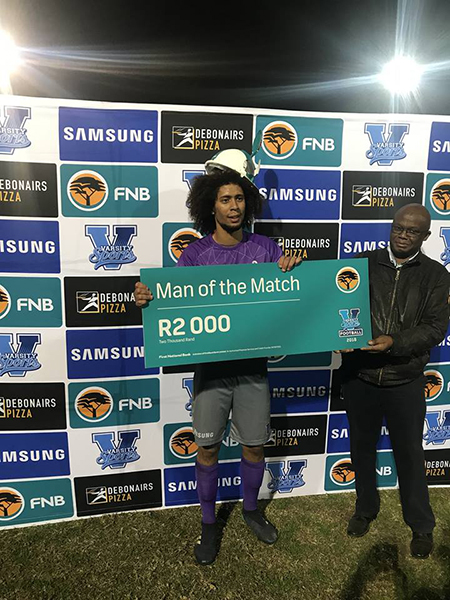 NWU Captain Wendell Martin was chosen as FNB player of the match.