NWU coach appointed as provincial swimming coach
Swimming is very much a sport of observation and to be a swimming coach you have to be a great observer. You should also be a great motivator, know all about the latest swimming techniques and development, and most importantly, have passion.
These are just some of the qualities that Marike Van Oort, head swimming coach of the North-West University (NWU) and now also the official coach for the North West provincial team, possesses.
She completed both her BSc and BSc Hon in sport science at the NWU and was appointed head swimming coach in 2008.
Marike also coaches upcoming swimming stars such as  NWU swimming champion, Nadia Blaauw, SA Paralympian swimmer Adri Visser and Cornell Laubscher, who performed exceptionally well during the July 2017 Deaflympics in Turkey.
"Marike is a very quiet, humble person," says Helene Botha, manager of women's sport at the NWU. "She is an unbelievable coach and has a great work ethic. She helped lay the foundation for the swimming team to be as good as they are today, and that is one of the reasons why she was elected as provincial coach.
Helene describes Marike as being a coach who truly cares for the swimmers, always showing a great interest in them and who is always available when needed.
"We are very excited for her and wish her all the best. She has all the qualities needed to succeed," says Helene.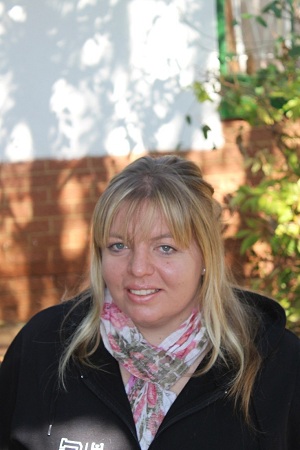 Marike Van Oort