NWU choir wins European competition
With their angelic voices, capturing the hearts and souls of their audiences, the North-West University's (NWU's) Potchefstroom Campus choir came out on top at the recent Prague Advent and Christmas Choral Festival.
The choir was not only announced as the festival winners, but also won gold in the big mixed choir category.
The choir said they are honoured to have won after a year of hard work and giving it their all. They thanked everyone for their support and God for carrying them through the year.
The choir's infectious energy is taking the world by storm. They are currently on a tour in Europe and have performed in Kraków and Bratislava.
The NWU applauds the choir for flying the NWU flag high, and wishes them well on their journey.
Watch the NWU choir's award-winning performance in St Martin Church.
Watch the NWU choir in Kraków.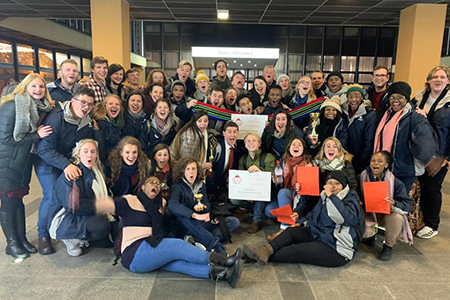 The NWU choir.