NWU celebrates a year of research excellence
2018 will be remembered as a year of many research and innovation highlights for the North-West University (NWU).
Taking its research to the public, the NWU encouraged debate by hosting 12 public lecturers which were presented by respected academics, specialists and important role-players in the local and international research and innovation arenas.
The public lectures were on topics such as the transformation of higher education, excellence or elitism in South African scholarship, fuelling innovation and entrepreneurship, new frontiers for scholarly books, support for South African researchers in a resource-constrained environment, acceleration of postgraduate student completion rates and international publications, responsible research management and the roles of South Africa and Russia in BRICS. Students, academics and experts had the opportunity to engage and share their views.
A two-week visit by the NWU delegation to China in June was another highlight which led to several follow-up NWU visits to China for continued exploration of collaboration opportunities.
The NWU is immensely proud of the three new research chairs awarded, adding to a grand total of 11 research chairs that the university hosts. The new chairs are Prof Stefan Wagner's South Africa Namibia Bilateral SARChI Chair in Astronomy and Astrophysics, Prof Anél du Plessis's SARChI Chair in Cities, Law and Environmental Sustainability, and Prof Jako Olivier's UNESCO Chair on Multimodal Learning and Open Education Resources.  
The NWU's achievement of a score of five in innovation with the QS Rating system is further proof of the leading role it plays nationally and internationally in this regard.
"We are exceptionally proud of all our researchers and innovators who were acknowledged for their valuable contributions in their fields of expertise through awards, special appointments and peer recognition. The NWU is a respected university with a notable national and international profile and impact. It continues to rank among the top 10 South African universities and in the top 1 000 globally. This is due to the hard work and dedication of our researchers and innovators," says Prof Refilwe Phaswana-Mafuya, deputy vice-chancellor for research and innovation.
As we say goodbye to 2018, the best is yet to come with the NWU's first Biennial Research and Innovation conference rounding off an eventful year. This conference for researchers, by researchers and with researchers promises to be an unforgettable event.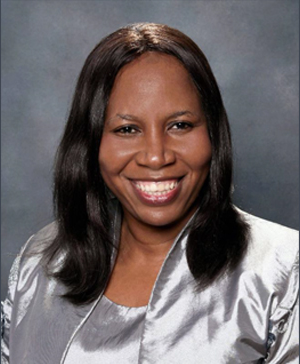 Prof Refilwe Phaswana-Mafuya