NWU boasts two M&G Young South Africans 
Dr Aurelia Williams, a senior lecturer at the North-West University's (NWU's) subject group Biochemistry, and Dr Musawenkosi Saurombe, an NWU alumna, were announced as two of the Mail & Guardian's 200 Young South Africans at a gala event on 28 June 2019.
Every year since 2006, the Mail & Guardian profiles 200 young South Africans, aged 35 and younger, who stand out from the pack and are on course to touch the world with their greatness. This annual feature is as much a celebration of excellence as it is a directory of future leaders.
Among the notable young people featured since 2006 are the likes of Julius Malema, who went on to launch his own political party, and Trevor Noah, who was featured in 2010 and now hosts the Daily Show in New York City.
Dr Williams received a mention in the category Science and Technology, and Dr Saurombe featured in the category Education.
The wonder of Dr Williams
Born and raised in Nigel on the East Rand, Dr Williams spent her undergraduate years up to master's level at the University of Johannesburg. After completing her PhD at the University of Pretoria, she joined the University of California, San Francisco to complete her postdoctoral studies.
She describes this as an experience that motivated her to bring back everything she has learned to help South Africa grow.
Today, she is a senior lecturer in biochemistry at the NWU. She is involved in the training and mentorship of postgraduate students, and is also the deputy secretary of Metabolomics South Africa.
Her core research interest is in the field of metabolomics, which explores data and statistics to find out how different stimuli work to change the metabolism of the host. Since South Africa has such a high prevalence of HIV/Aids, her research is pivotal to how the disease will be managed in the future.
Dr Williams is also incredibly passionate about developing young girls to their fullest potential. Her involvement with the DreamGirls Academy, a sisterhood organisation of empowered women driven to empower teen girls and young women, allows her to do exactly this and more.
Dr Williams says she is humbled by this recognition. "It is indeed a great platform and provides the necessary exposure to inspire other young professionals.  I'm excited about the opportunities this will lead to."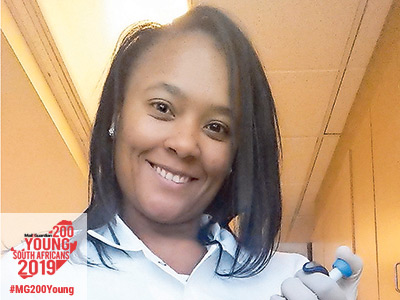 Dr Aurelia Williams.
Dr Saurombe strives for success
She's only 25, but Dr Saurombe has already achieved the status of senior academic at the University of the Free State.
She enrolled at the NWU at the age of 16, and by the time she was 21, she had attained her master's degree in industrial psychology. She wasted no time and delved right into her PhD the following year. At the age of 23, she became the youngest female in Africa to hold a PhD.
Dr Saurombe's research focuses on talent management and talent value proposition, which entails the investigation of the relationship between employee and employer. Her work explores the psychological contract that often exists between the two parties: what employers offer their employees for their expertise and contribution to the organisation; and what employees expect to receive for it.
She says she is very aware of her status as a role model to many young Africans. "This means I must live my life with great honour and strive for success."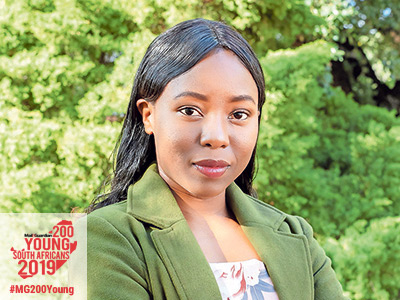 Dr Musawenkosi Saurombe.