NWU Annual Career fair a huge success
The North West University's (NWU's) campus in Potchefstroom recently hosted its Annual Career Fair. The Accounting Fair took place on 8 May, the General Fair on 9 May and the Law Fair on 10 May 2018.
Career fairs benefit students by giving them the opportunity to get first-hand information and have face-to-face interaction with employers. This interaction provides students with insightful information about potential employment opportunities, and if they prepare properly for a career fair, they will be able to enjoy the full benefits thereof.
"Career fairs offer students a glance of what their futures might hold. It is a personal and direct way for students to seek guidance as they continue with their studies," says Mr. Thoriso Maseng, manager of the NWU Career Centre.
All in all a total of 124 companies attended the career fairs held on the campuses in Vanderbijlpark and Mahikeng and Potchefstroom.
"We do get random feedback during the fairs from both employers and students," says Thoriso. "The companies are happy with the level of engagement and believe that our students are more interactive compared to students from other universities. The excellent turnout of companies bears witness to the success of these events."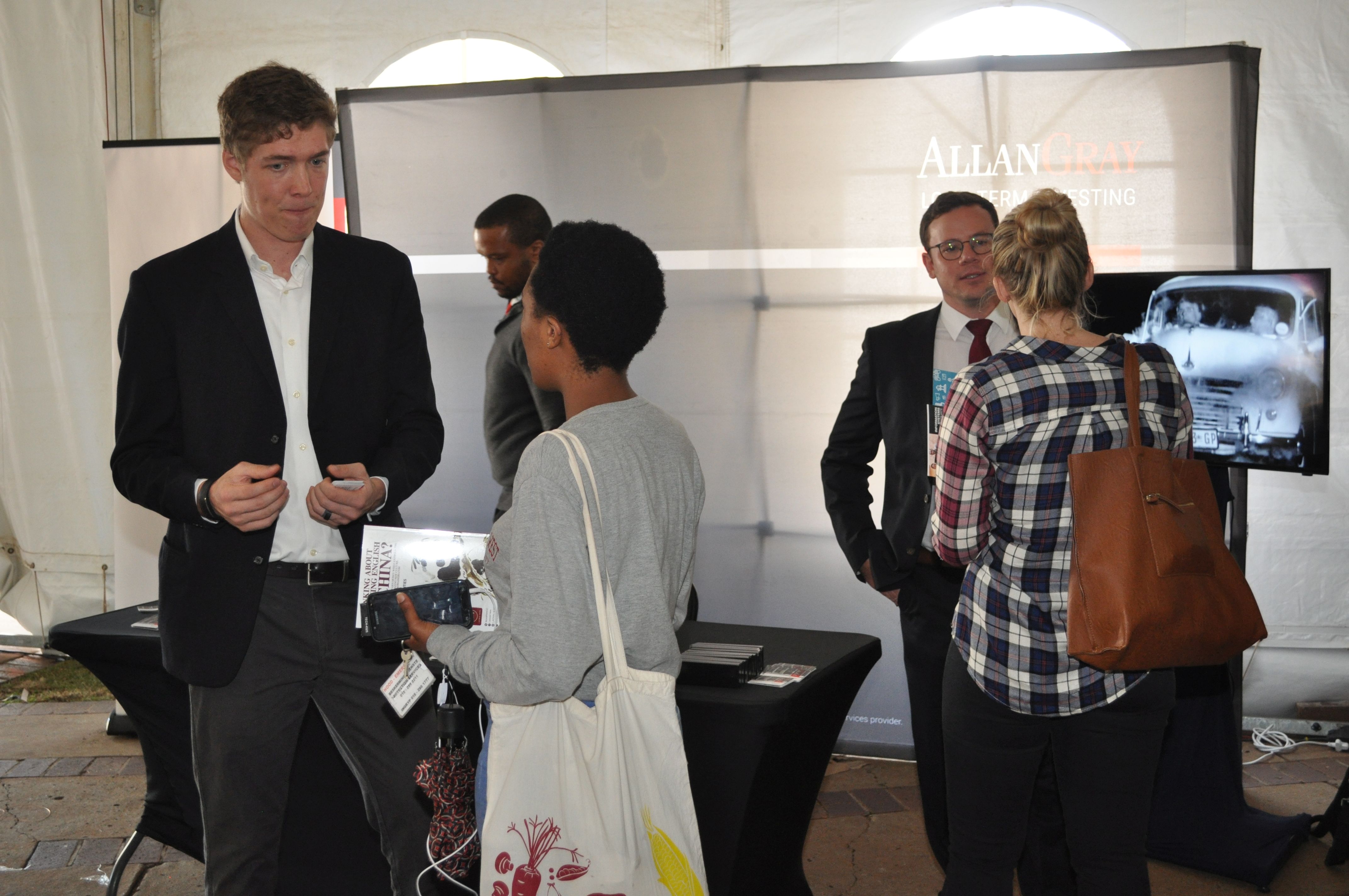 Students interacting with potential employers during the career fair