NWU and farm mechanics
The words 'land expropriation' are undoubtedly the buzzwords of the day and have sparked both national and international debate about its subsequent effect on the South African economy. Add to this the motion by the ruling party to pursue an amendment to the Constitution – that will allow land expropriation without compensation – and it becomes clear that the issue at hand is here to stay.
Weighing in on this debate is Dr Magda Kloppers, a senior lecturer in education, specialising in mathematics and technology, on the North-West University's (NWU's) campus in Vanderbijlpark. Dr Kloppers is of the opinion that the country – and especially the agricultural sector – is not sufficiently prepared for the impact of land expropriation.
As an educationalist, Dr Kloppers' main concern is the lack of preparatory skills training that will allow new land owners to successfully adopt to their new environment. According to Dr Kloppers, the four year integrated BEd degree in FET and Technology, presented exclusively at the NWU's campuses in Potchefstroom and Vanderbijlpark, offers a credible solution to the foreseen skills shortage.
"We are all aware of the dire need for skilled artisans such as electricians, welders, mechanics, carpenters, plumbers and so forth and, soon the need will be expedited when a new generation of land owners join the agricultural sector," explains Dr Kloppers and adds that a renewed focus should be put on the value of technical schools and vocational training. She furthermore states that farm mechanics, i.e. the maintaining and repairs of farm machinery, equipment and vehicles as well as the design of innovative solutions to alleviate technical challenges, will prove to be of vital importance. "These skills will be honed within a technical school setting, but for this to happen in a sustainable way South Africa will first have to address the dire need for technical teachers," explains Dr Kloppers.
Statistics indicate that during 1986, South Africa produced approximately 26 500 artisans annually. The current situation sees only 3 500 artisans entering the workplace. "If the government, by mouth of President Ramaphosa and the Minister of Small Business, Ms Lindiwe Zulu, wants the economy to grow by 5% – as indicated during discussions during the recent BRICS summit – we need to elevate the stature of technical teachers and as a country invest in the development of such teaching specialists," says Dr Kloppers.
For more information about the BEd degree in FET and Technology, please call Mr Jan Kruger on 016 910 3065 or by email at Jan.kruger@nwu.ac.z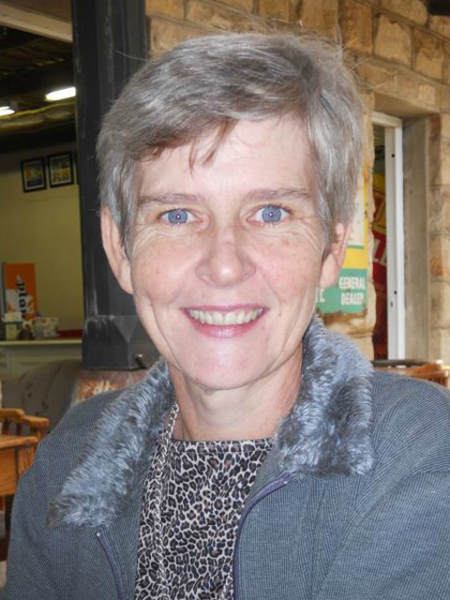 Dr Magda Kloppers.
#NWUWomen