NWU academic strives to promote women in science
Prof Olubukola Babalola, an academic from the North-West University (NWU), continues to play an important role in an organisation that provides research training and networking opportunities for women scientists.
Prof Babalola director of the Food Security and Safety research niche area, is the vice-president of the Organisation for Women in Science for the Developing World (OWSD).
The OWSD was founded in 1987 and is the first international forum to unite eminent women scientists from the developing and developed worlds. Its objective is to strengthen their role in the development process and promote their representation in scientific and technological leadership.
This is an international non-profit organisation based at the offices of the World Academy of Sciences (TWAS), in Trieste, Italy.
Prof Babalola has been a member of the OWSD since 2014 and was elected vice-president of the Africa region in 2016, and was awarded the first OWSD PhD Fellowship in 1997.
She is passionate about mentorship and is well-known among her colleagues and students for encouraging and helping girls to improve themselves in their pursuit of a higher education.
Prof Babalola is the former head of the then Department of Biological Sciences at NWU's campus in Mahikeng. She currently serves as the director of the research niche area as well as principal investigator at the Microbial Biotechnology Laboratory. Her research focus includes current molecular biology techniques and the use of bioinformatics and microbiological topics. Prof Babalola supervised numerous students at undergraduate and postgraduate level – more than 75 scholars of Microbiology have graduated under her research mentorship.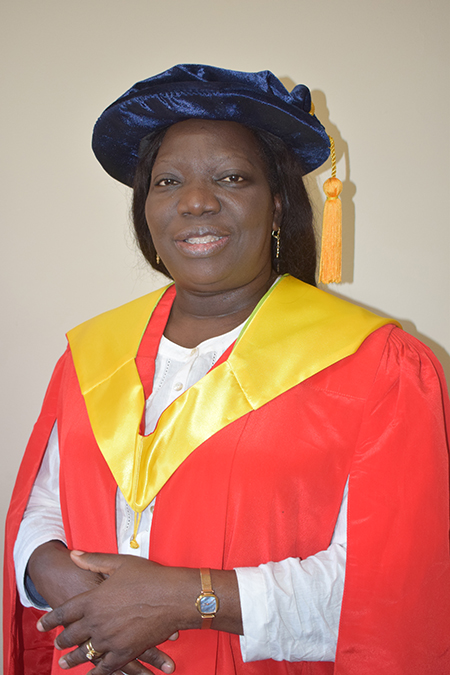 Prof Olubukola Babalola.
#NWUWomen