NWU academic impresses at international conference
Prof Ushotenefe Useh from the North-West University's (NWU's) campus in Mahikeng recently took part in the 11th West African and Innovation Management Association (WARIMA) international conference and workshops held at the Abidjan's Félix Houphouët-Boigny University.
WARIMA was established in November 2006 as a professional body for research management in the West African sub-region. It operates at international level and across the research value chain, from research management to the commercialisation of research results.
The theme of the conference was "Trans-boundary Research and Innovation Management in West Africa: Issues and Context". The conference was aimed at examining the status of science, technology, innovation and research management in West Africa to analyse the strengths, weaknesses, opportunities and threats that abound. The conference furthermore also focused on urgently needed collaborative research and innovation to create the desired regional integration and development in the sub-region.
Prof Useh presented two papers, namely; "Migration (and) law in Africa and irredentism: Implication for Cross Border Intellectual Property, innovation and Collaboration", and "Improving sustainable development through research, innovation and entrepreneurship".
Professor Useh is the director for research and postgraduate studies at the Faculty of Natural and Agricultural Sciences. His qualifications and training span across various disciplines such as law, health, management and sociology.
Having published more than 80 papers in accredited journals and conferences, Prof Useh is affiliated to numerous professional bodies including the Society of Research Administrator in the United States of America and the South African Society of Physiotherapists.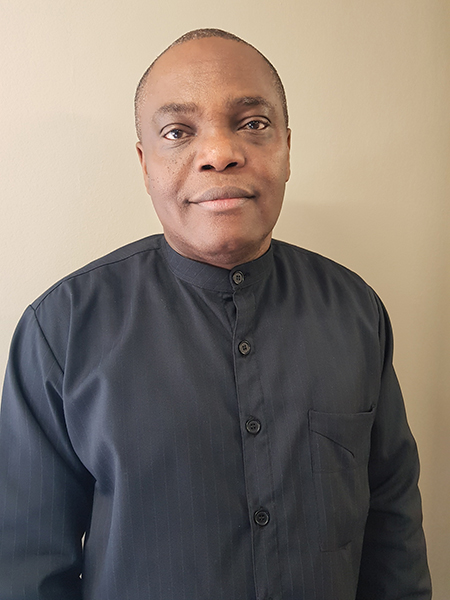 Prof Ushotenefe Useh.