NWU academic attends elite training course on nuclear safeguards
Mr Tebogo Kupi, an academic and researcher from the North-West University's (NWU's) campus in Mahikeng, recently attended a regional training course on nuclear safeguards and non-proliferation for the South African region in Centurion, Gauteng.
This elite training course was organised by the European Commission's Joint Research Centre (JRC*) on an invitation-only basis. It gave selected researchers and academics in the field of nuclear energy the opportunity to discuss various important matters. These experts from across the country talked about topics such as the evolution of the non-proliferation treaty regime, safeguards and international control regimes in theory and practice.
The aim of the course was to enhance the European Union's (EU) outreach effort in science and technology by providing participating countries with educational courses on nuclear safeguards and non-proliferation.
"Academics, especially in fields such as this one, need to meet regularly to share new knowledge and methodologies to enhance the output or contributions made by nuclear energy," says Tebogo.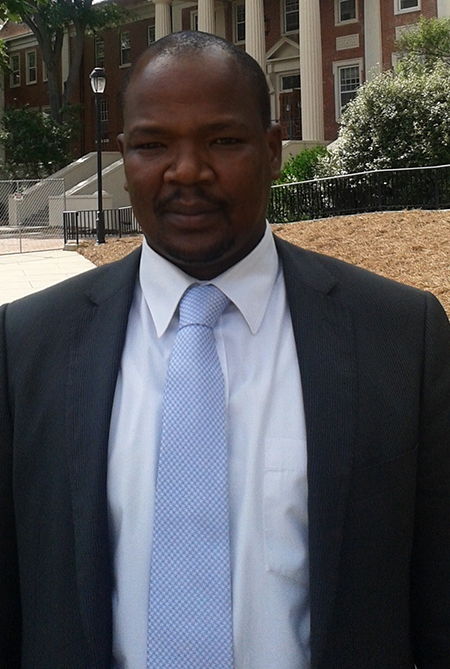 Mr Tebogo Kupi is a lecturer and radiation protection specialist at the NWU's Centre for Applied Radiation Science and Technology. He is currently busy with his PhD, focusing on nuclear forensics.
*The JRC is a science and knowledge service that employs scientists to conduct research to provide independent scientific advice and support to the EU policy.