Nursing students meet to forge new ethos for the profession
Nursing students from at least 14 South African universities and a Northern Cape-based nursing college recently converged on the North-West University's (NWU's) campus in Mahikeng to discuss issues affecting the profession.
Challenges ranging from the payments of stipends, euthanasia, professionalising nursing as well as the 2030 sustainable development goals for health, came under the spotlight.The School of Nursing Sciences hosted the exciting annual student forum with the theme: "Unearthing the Improvement of Clinical Competence in Professional Nursing Science and Midwifery through Learning and Teaching."
Meanwhile, the campus's Matumelo Motaung was elected national chairperson of the South African Nursing Students Association (SANSA). Together with the Forum of University Nursing Deans in South Africa, SANSA members meet annually to focus on various aspects affecting the nursing profession in the country.
"Being a rural province does not mean that people do not deserve quality health care services," said Prof Abel Pienaar, director of the School of Nursing Sciences.Prof Pienaar also emphasised that universities were producing only 20% of nurses, while colleges produce a whopping 80%.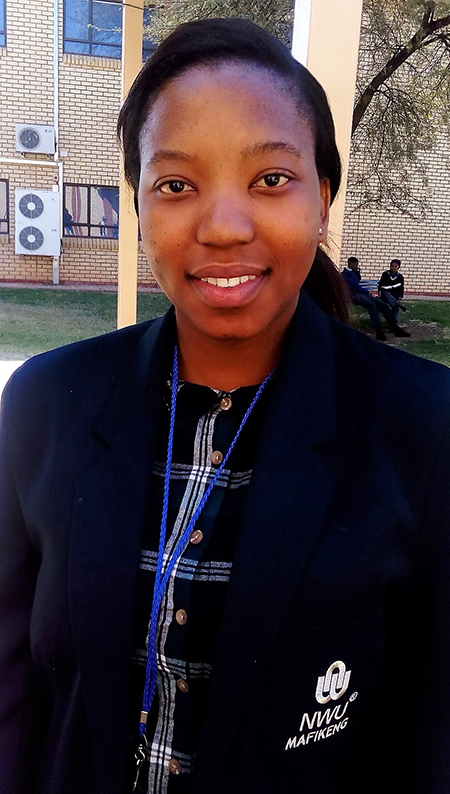 Newly-elected SANSA chairperson and NWU Mahikeng student, Matumelo Motaung.
 Pictured with Matumelo Motaung is Mpumelelo Mthembu, an NWU Mahikeng student who delivered the best presentation during the SANSA event.