Making a difference one chess piece at a time
Daniel Asiwe, a North-West University (NWU) final-year industrial psychology and labour relations student, recently hosted a successful online chess tournament for a great cause.
The chess tournament aimed to create awareness about women and children who do not have the means to purchase sanitary products, and attracted players from all over the African continent.
Daniel hopes to raise enough funds to help the less fortunate with reusable sanitary towels.
"I want to collect enough sanitary towels to help 500 households. I also plan to approach corporate organisations and ask them to purchase these products," says Daniel.
He adds that organisations that donate towards the initiative will receive an 18A tax certificate.
Daniel says the idea to start this awareness campaign came to him after two young women in his neighbourhood asked for assistance to buy sanitary products during lockdown.
Student and philanthropist
Not only is Daniel one of the best chess players at the NWU and in the North West Province, but he is also passionate about philanthropy.  This is why he devotes a lot of his time, efforts and resources to better the lives of the less fortunate.
In 2018 he was crowned Mr Universal South Africa and was announced the Face of South Africa, and in 2019 he walked away as the first prince of Mr Africa.
"Part of my duties as Mr Universal South Africa and Face of South Africa was to uplift the community by either initiating projects or collaborating with entities to improve the lives of those around us. I am proud to say that I have tackled this challenge with grace," says Daniel.
Over the next few months he will continue to host monthly tournaments and organise raffles in aid of the initiative.
For more information regarding the tournament or donations, contact Daniel on 078 054 4117.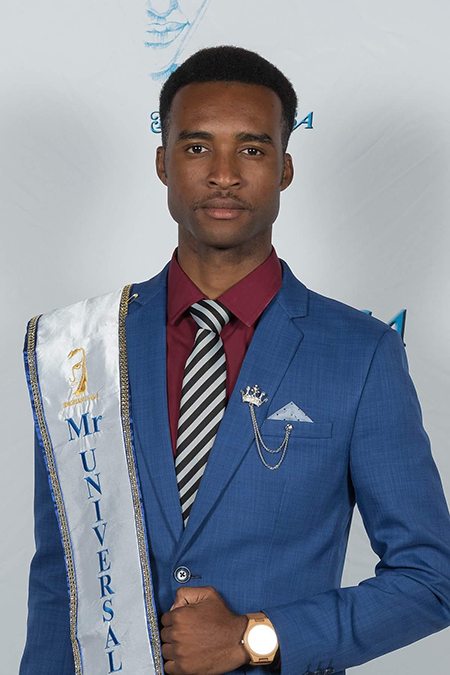 Daniel Asiwe.