Locally developed game to address maths crisis
Poor mathematics achievement at primary school level is a global problem and is often seen as the obstacle to obtaining qualifications in the fields of science, medicine, technology and engineering.
An educational psychologist and academic at the North-West University's (NWU's) Faculty of Health Sciences has now developed a mobile application and a board game that has been proven to promote children's love for maths.
According to Dr Petro Erasmus, research has indicated that 77% of learners in South Africa take the subject of maths literacy, which does not give access to any course in engineering, technology or science at post-matric level.
"The Grade 12 results for mathematics in 2018 have shown that 245 103 learners wrote the final examination, compared to 265 810 in 2016 – a drop of more than 20 000," she says.
"Of these learners, only 51,9% achieved a mark of more than 30% for the examination. It is alarming to note that almost 128 000 learners achieved a mark of lower than 30% for this examination. As it is, the target of 30% is unrealistically low. A learner who scored 30% can hardly be classified as someone who has mastered the subject."
In her mission to help alleviate South Africa's maths crisis, Dr Erasmus's research is aimed at identifying the root of the problem. Her research has validated the relationship between mathematics anxiety, memory capabilities and lower academic performance.
"Current research stresses that the maths achievement of low-achieving primary school learners improve significantly when they are exposed to systematic training in problem-solving, decision-making and self-monitoring techniques. When attempting to address poor achievement in maths, we need to look at the learner, the parent, the teacher and the syllabus."
Her new mobile app, Maths Whartels, uses the latest technology to facilitate self-directed learning by including principles used in play therapy to change the learner's mathematical thinking. The app makes use of playful, storytelling puppets and characters to optimise learning and understanding.
The app and the board game incorporate various syllabuses and teaching strategies that will enable learners with various learning styles to benefit.
She says learning will not just depend on when the teacher or parent is available to teach the learner, but the characters in the app will act as the substitution facilitators when a learner is learning maths. Big classes, an anxious parent, an unprepared teacher and poor facilities are taken out of the equation.
This app and board game allow for differentiation, as the curriculum will not restrict the intellectual level of the learner's maths development.
"This means that the preschool child who is ready to engage with maths concepts in the relevant maths curriculum can do so in the Maths Whartels game. The learner who has remedial challenges with regard to certain maths concepts will get the opportunity to practise these concepts while playing a game," she says.
Her research found that the focus on improving the necessary maths skills needed at primary school level improves not only the cognitive processes, but the neuropsychological processes too. Maths Whartels focuses on developing maths resilience, emotional intelligence, a study orientation in maths, impulse control and a sense of motivation through play.
According to Prof Johann Engelbrecht, executive director of the South African Mathematics Foundation, it is clear that the mathematics situation in the country needs to be addressed seriously and urgently.
"Many NGOs and foundations of corporate companies are working in this direction. We appeal to these companies to support the mathematics community – including all mathematics teachers and university mathematicians – in their efforts to address the situation."
The NWU's Technology and Innovation Transfer Office has registered the "Whartels" name and logo as a trademark, and it will soon be available to download on play stores for Apple and Android devices.
The Maths Whartels app makes use of playful, storytelling puppets and characters to optimise learning and understanding.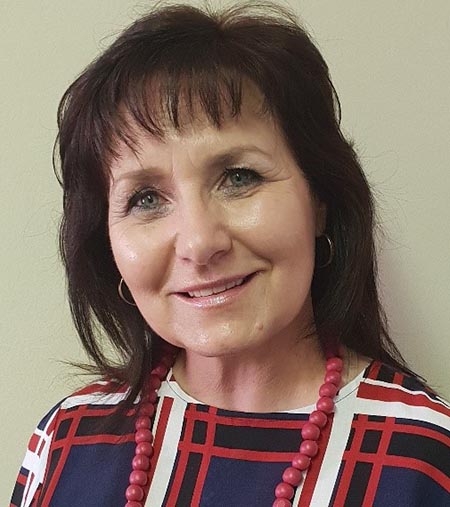 Dr Petro Erasmus.