International expert shares insight into research proposal writing
Experience has shown that large numbers of people who start a master's or a PhD degree seldom finish their degrees within the budgeted time frames of the respective programmes. In some instances postgraduate students fail to complete their studies in entirety and are forced to leave academia empty-handed and discouraged. 

In a concerted effort to address this challenge, Prof Eno Ebenzo, the executive dean of the North-West University's (NWU's) Faculty of Natural and Agricultural Sciences, recently hosted a Proposal Writing Workshop on the campus in Vanderbijlpark.
The workshop was facilitated by Dr Erik Hofstee, owner of Exactica Thesis and Dissertation Solutions, a company that runs dissertation workshops for students. According to Dr Hofstee, the delay in research performance – and where the decision is made not to complete a degree – occurs at the dissertation stage.
"At this stage, only the dissertation stands between the student and success. Students are effectively pre-qualified to succeed; they have done all the preliminary work and demonstrated their intellectual capacity. Unfortunately failure or non-completion at this stage renders all prior work worthless," says Dr Hofstee.
During the workshop the focus fell on the practical skills needed to write a dissertation efficiently.
More about the expert
Dr Hofstee holds a master's degree (cum laude) from the University of Groningen (RUG), in the Netherlands. He was awarded a Fulbright Scholarship to Michigan State University (MSU), where he earned his second master's degree and PhD with universal high passes. He was elected to the Phi Beta Delta Honour Society for International Scholars and has taught a broad range of courses at MSU, the RUG and the University of Utrecht. He is also the author of the book Constructing a Good Dissertation.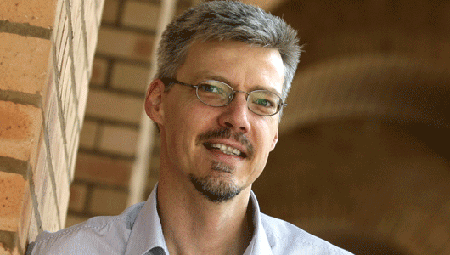 Dr Erik Hofstee