International expert: R is the present and future of statistical programming
"The programming language R is the present and future of statistical programming." Dr Emir Efendić, postdoctoral researcher from Eindhoven University in the Netherlands, will attempt to convince his audience of this statement during a workshop hosted by the North-West University's (NWU's) Optentia research focus area in Vanderbijlpark on 19 September 2018.
Dr Efendić will dive into the core workings of the language and the multiple benefits that come with a large community of R programmers creating interesting and useful packages. He will also explain why psychologists are increasingly relying on R to analyse their data.
Analysis in R is transparent, easily shareable, and most importantly, reproducible - not only by others, but also by the researcher in the future.
Even though this short workshop will contain some basic examples, the R journey only starts there. R is a versatile and powerful programming language, but more training is necessary to use it optimally.
According to Dr Efendić it is important not to get discouraged in the learning process, as the benefits most certainly outweigh the cost. "Since R and the accompanying RStudio applications are free, by pre-installing them yourself you can also directly follow this short workshop," he adds.
About the presenter
Dr Emir Efendić is currently a postdoctoral fellow at the Eindhoven University of Technology in the Netherlands, studying the algorithms of decision recommendations. He obtained his PhD in social psychology from the University of Bordeaux in France, where he focused on studying the impact of multiple affective reactions on decision making by using behavioural and physiological studies.
He has published various scientific articles and his research focuses mainly on judgment and decision making. He is also interested in research methodology and increasing the reproducibility of psychological science.
Outside of the academic setting he has worked as a research consultant on a number of public policy issues, advising mainly on methodology and data analysis. He is also the associate editor at In-Mind Magazine, which focuses on reporting the latest findings from scientific psychology to the general audience.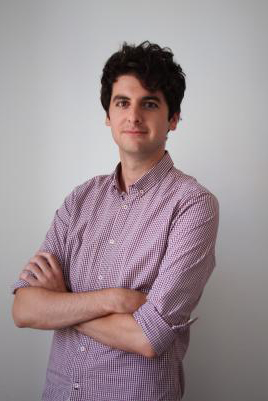 Dr Emir Efendić