Former NWU Soccer Institute player joins PSL team
Former North-West University (NWU) Soccer Institute player, Orebotse "Bobo" Mongae, is making a move to the South African Premier Soccer League's (PSL) Baroka FC in the coming season.
Tebogo Ramasilo, Bobo's representative, confirmed that his client is moving from the Botswana Premier League (BPL) outfit, Jwaneng Galaxy FC, to the PSL.
This midfield maestro had already stamped his authority in the BPL in his first professional debut under the colours of Miscellaneous SC (Jwaneng Galaxy loaned him to Miscellaneous FC), and has since scored 17 goals.
"Bobo has signed a three-year deal and we are just waiting for the club to unveil him officially, along with other players. Thanks to the Baroka for giving him a chance," said Tebogo.
"Bobo will do well at Baroka FC, It is a good team and he will easily fit in their style of play."
Born in Mahikeng in the North West province, the midfielder has represented the NWU Soccer Institute during Varsity Football, University Sports South Africa and the ABC Motsepe League.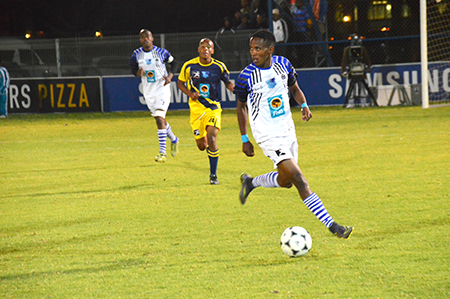 Former NWU Soccer Institute player, Orebotse "Bobo" Mongae, is joining PSL Baroka FC.