Former construction worker is building a future at the NWU
Six years ago Thabang Belang worked as a construction worker at Mokgethi Construction and later at Shoprite, earning R100 a day.
Even though he did not have money to further his studies after matric, he never gave up on his dream to succeed despite all the hardship.
On Tuesday 9 April 2019 another part of Thabang's dream came true. On this day he graduated with a BComHons degree in human resources from the North-West University's (NWU's) campus in Mahikeng.
During his time at the NWU he became the chairperson of the Faculty of Economic and Management Science students' chapter and later secretary general of the Student Campus Council.
Despite this leadership pressure he never neglected his studies. "I believe in the opportunities that education bring,  and resigned from Shoprite to further my studies at the NWU," says Thabang. "All the hard work payed off and in 2018 I obtained a BCom degree cum laude.
Thabang says he is passionate about working with people, hence choosing human resource management as the focus of his studies. "I want to contribute to the industry by closing the gap between the employer and the employee," he adds.
Thabang, who is presently registered for a master's degree, says he hopes his story will inspire others who are faced with similar hurdles, not to give up on their dreams.
"I am excited that I took the chance to come to university. To make it in life one definitely needs an education."
"I would also like to be a lecturer one day, and make my way up the academic ladder," he adds.
Prof Marilyn Setlalentoa, deputy vice-chancellor for operations on the campus in Mahikeng, says every student who is graduating has a story to tell.
"Thabang has done very well in his studies. He is a perfect example of what you can achieve if you believe in yourself," she says.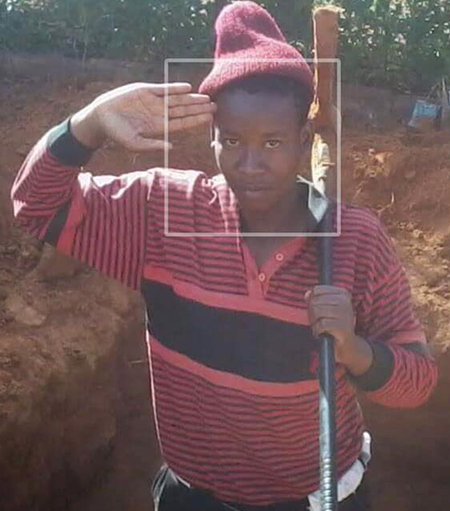 Even while being a construction worker, Thabang Belang did not give up on his dreams.
 Dreams can come true. Thabang graduated with a BComHons degree in human resources from the NWU's campus in Mahikeng on 9 April.