The fight against HIV/Aids is not over
With about eight million South Africans living with HIV/Aids and 230 000 new infections annually, it is no surprise that scientists, organisations, and government have made it a top priority.
Prof Refilwe Phaswana-Mafuya, deputy vice-chancellor for research and innovation at the North-West University (NWU), recently chaired the ninth SA AIDS Conference, the second-largest HIV conference in the world.
 "The opportunity to lead this conference has been an amazing privilege, a phenomenal experience and a remarkable journey full of great lessons learnt, great support and engagements that I will cherish forever," says Prof Phaswana Mafuya.
"This was certainly a joint effort, as I would not have been able to put together a conference of this magnitude on my own. I want to thank the Dira Singwe board for believing in me and the conference organising committee for all their efforts."
More than 3 000 people from approximately 40 countries attended the event that was held in Durban from 11 to 14 June.
The conference attracted various role players, including non-governmental organisations, sector leaders, members of the executive council, mayors, UNIAIDS, activists and scientists from all over the world.
Deputy President David Mabuza, the Minister of Health Dr Zweli Mkhize, Kwa-Zulu Natal Premier Sihle Zikalala and mayor of the eThekwini municipality Zandile Gumede, were also present.
"This conference happened at a paradoxical time. The response to the epidemic seems to be slowly weakening, political will seems to be declining, sense of urgency seems to have disappeared and funding is dwindling," says Prof Phaswana Mafuya.
"It happened at the right time, especially since there are looming perceptions that the HIV/Aids epidemic is under control or almost over, despite the unacceptably high infection count in South Africa," she adds.
She says the conference helped set the record straight and reinvigorate everyone's response.
At the closing of the conference Deputy President Mabuza received the eThekwini Declaration, the culmination of decisions taken at the 2019 conference.
According to Prof Phaswana Mafuya follow-up engagements will be arranged to discuss the implementation of the declaration for effective response.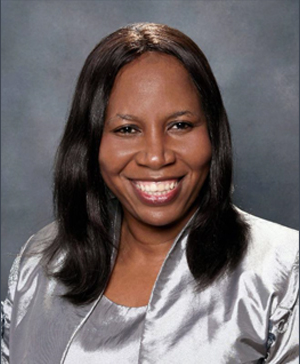 Prof Refilwe Phaswana-Mafuya.
#NWUWomen