EWA 2018: leading the charge for female entrepreneurs
It is no secret. Successful entrepreneurs all have one thing in common: well established networks. This holds true for both men and women, but more so for the latter.
With this in mind the Enterprising Women Association (EWA) – representative of all former participants of the North-West University's (NWU's) Enterprising Women
Programme, will be hosting a business showcase for local female entrepreneurs in the Vaal Triangle Region on 21 March 2018.   
The aim of the showcase is twofold. Firstly it aims to afford participating entrepreneurs the opportunity to introduce their businesses to the Vaal Triangle region and, secondly to empower female entrepreneurs to network with other likeminded business women.
The value of an all-women business association
According to Mr Johann Landsberg, manager of the NWU's bhive Enterprise Development Centre (EDC) in Vanderbijlpark, from where the association operates, the value of the EWA lies therein that only other women can experience what female entrepreneurs do. "Women face different challenges than men, and as such the EWA is perfectly poised to assist female entrepreneurs in realising their business ideals," says Johann.
According to Esmé Coetzee, EWA chairperson, the association plays a pivotal role in the sustainable development of the region's socio-economic climate. "Female entrepreneurs do not only work hard to reap the benefits themselves, but also to ensure a better and brighter future for their children," says Esmé and adds that by supporting local initiatives such as the EWA and the planned Business Showcase, the community expresses its endorsement of local businesses. "As an entrepreneur myself, I can vouch for the fact that being an active contributor towards the local business sector serves as a major motivator for success. And if entrepreneurs are encouraged and motivated, they step forward as job creators and economic contributors."
If you want to learn more about the Enterprising Women Programme and the EWA, visit the business showcase at the SE8 shopping centre (Hendrik van Eck Boulevard) on 21 March from 9:00 – 14:00. For more information please contact Esmé Coetzee Tel: 074 720 4240.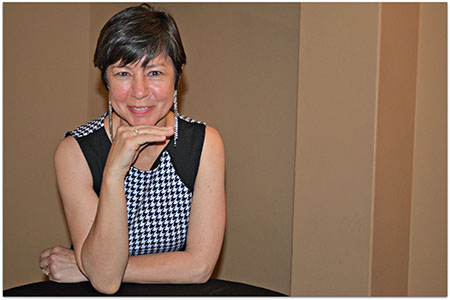 Esmé Coetzee