Engineering week 2018 kicks off
It's all systems go as the annual engineering week on the North-West University's (NWU's) campus in Potchefstroom has started. This event targets South African high school learners from Grade 10 to 12, and is running from 3 to 5 July 2018.
The engineering week aims to expose learners to the different schools of engineering and the various projects they will engage in will further prepare them for their future engineering studies. It also makes them aware of what to expect when starting their studies, and inform them about future career opportunities.
The engineering week offers a jam-packed programme, enabling learners to further explore, learn about and enjoy the field of engineering with the assistance of the NWU's knowledgeable lecturers.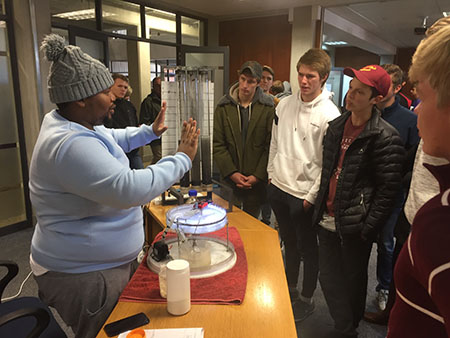 The NWU's engineering week for Grade 10 to 12 learners is in full swing.