Condolences from the NWU: Passing of Prof Anis Mahomed Karodia
The North-West University (NWU) community mourns the loss of Prof Anis Mahomed Karodia. Prof Anis lost his battle with cancer on Wednesday, 27 February.

His contribution to South African politics, social issues, education, agriculture, and veterinary science and research has been an astounding journey against all odds.
Diagnosed with cancer in February 2006 and undergoing chemotherapy treatment, he registered for a PhD at the NWU and completed the degree within two years – a testament to his resilience and zest for life.
Prof Karodia was a public servant for 33 years, working in the provincial governments of North West and Limpopo in the Agriculture and Education departments.
During his time in the North West Education Department, he played a sterling role in the transformation of the NWU through the amalgamation of teacher training institutions with the university.
He lectured Healthcare Management at MBA level in Durban and was a full-time researcher at the Regent Business School. Prof Karodia was involved in several outreach programmes to train prisoners in KwaZulu-Natal.
"The accomplishments of Prof Karodia are too many to list. He was a community-driven philanthropist who, since his days as a student activist in the Struggle, served the people of South Africa with passion and commitment. We salute him for his valuable contributions," says Prof Dan Kgwadi, vice-chancellor.
During 2015 the NWU honoured Prof Anis with an NWU Alumni Award in the education category.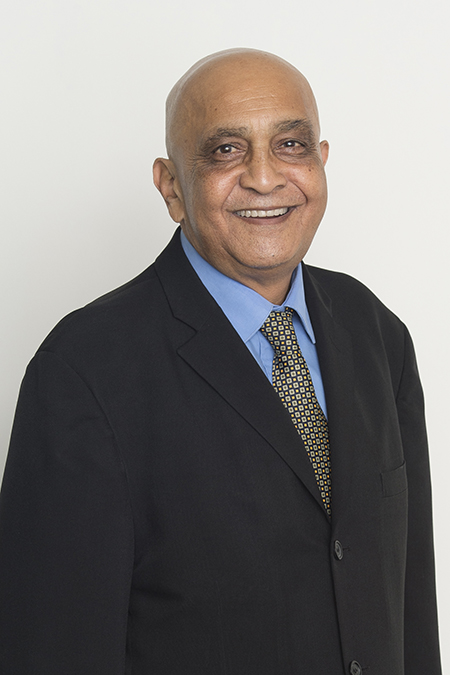 Prof Anis Mahomed Karodia