Catch the NWU PUK Choir on kykNET
The NWU PUK Choir is one of the top four university choirs forming part of kykNET's new programme series about the Kuesta University Choir Festival that took place in Stellenbosch at the end of 2017.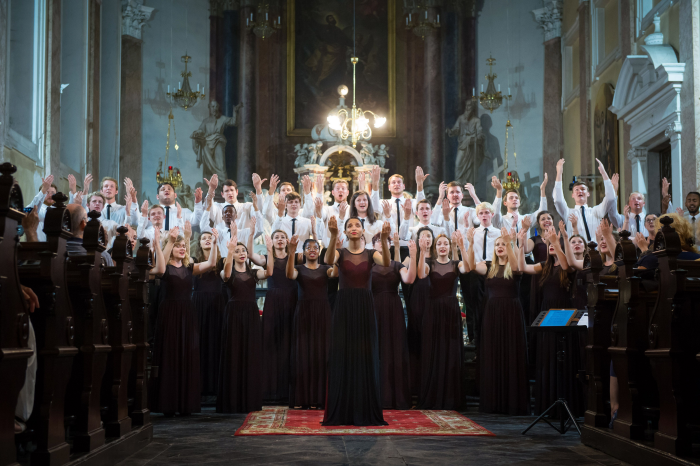 This programme will be broadcast on kykNET every Sunday from 4 to 25 February at 14:30.
The North-West University (NWU) is one of the permanent and founder members of the Kuesta Choir Society that presents this well-known choir festival. The office of this society's secretariat is at the NWU and Mr Peet Ryke is currently the chairperson and Mr Jaco van der Walt the secretary. They are both from NWU Potch Arts.
Although the choirs taking part in the Kuesta Festival sing a variety of music, the focus is on Western art music. The main idea of the festival is that choirs must sing to one another, usually in two cycles, one consisting of mainly lighter music and the other more serious music. The festival usually ends with a big gala concert that can be attended by the public.
Make sure to watch Kuesta at 14:30 for the next four weeks.