Canned Food Day - a huge success
"We can't help everyone, but everyone can help someone". These wise words by former American president Ronald Reagan were befitting during the annual Canned Food Day event that recently took place on the North West University's campus in Potchefstroom.
Although it was a rainy, overcast day, the atmosphere in Lovers' Lane was exhilarating as residence and day students, joined by Student Campus Council (SCC) members came together for this annual event.
During Canned Food Day the various types of canned foods that were collected from January until March are brought to Lovers' Lane to be counted. The items collected also included stationary, sanitary towels and maize meal.
The day was filled with fun activities such as a Potjiekos competition where students had to make a meal using only canned food. The aim of this competition was to break the stigma that canned food are tasteless and tedious.
The students wrote down their recipes and these, along with the tinned foods, will be distributed to charities.
The student community also managed to raise money for the Nappy Run Organisation that cares for children with disabilities.
Here is a summary of all items that were collected this year:
9,878 kg of maize meal
20 523 canned food items
22 686 sanitary products
3 392 pencils
These items will be distributed to the various SRCS projects within the community, with some also being distributed in residences.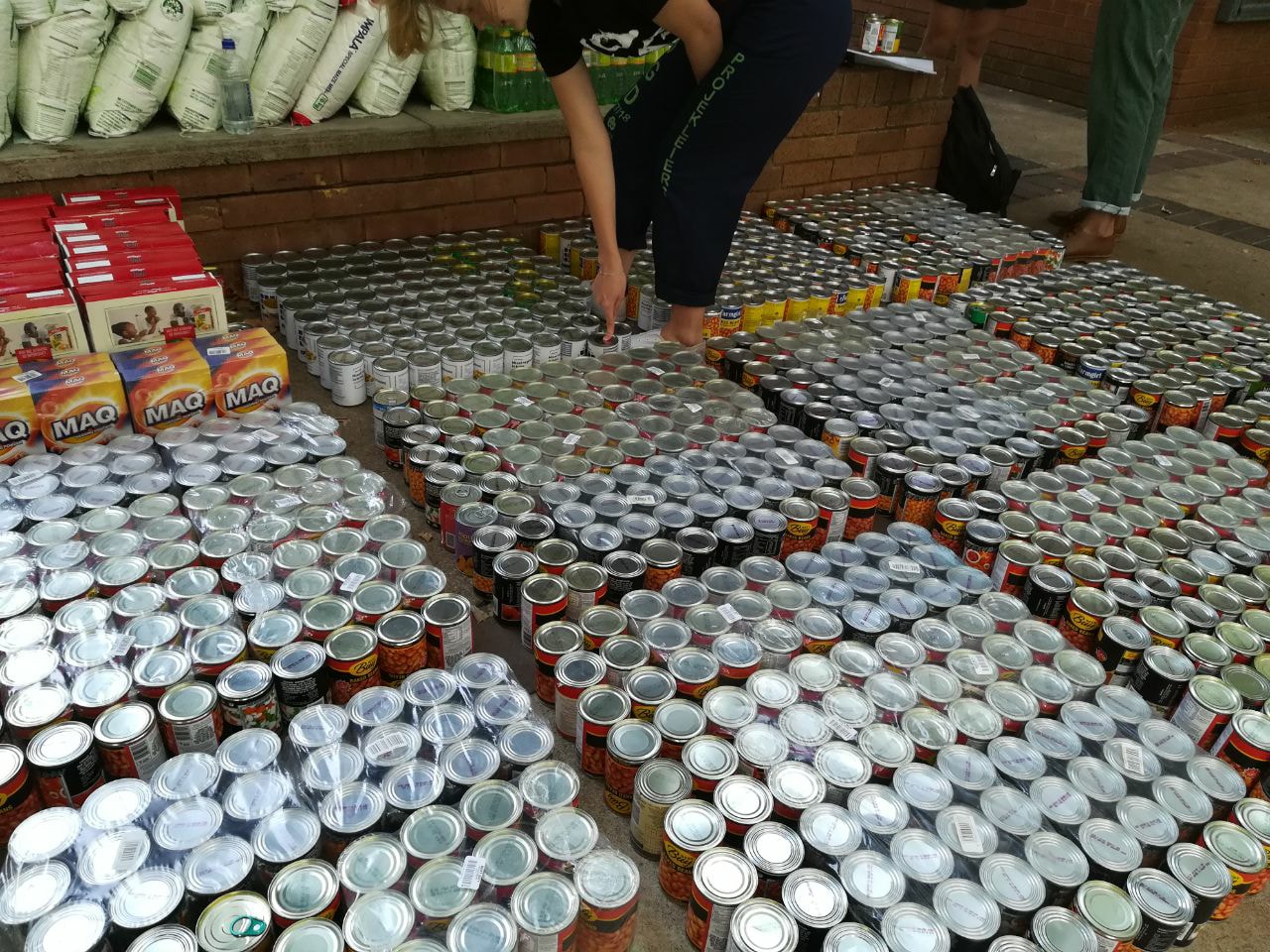 Some of the items that were collected during Canned Food Day