Alumnus ranked tops in national SAIPA board exam
Like his well-known namesake, North-West University (NWU) alumnus Muhammed Alli, believes in hard work, dedication and perseverance – and as was the case with the sporting legend, this mind-set yields great professional success.
In sticking to the boxing analogy – Muhammed recently dealt the national SAIPA (South African Institute of Professional Accountants) board exam a knock-out blow when he obtained the highest score of all the examinees in South Africa for the November 2016 rendition of the exam. SAIPA is a professional accountancy organisation – and a full member of the International Federation of Accountants (IFAC) as well as the Pan African Federation of Accountants (PAFA), boasting with a membership in excess of 10 000 members.
Never compromise!
Muhammed completed a BCom Chartered Accounting degree in 2008 and a BCom CTA Honours degree in 2010. After attempting the Chartered Accountant board exams unsuccessfully four times, Muhammed stuck to his guns and was not deterred to realise his dream of becoming a professional accountant. "During this very difficult time I received tremendous support from my lecturers on the Vaal Triangle Campus. They assisted me with past exam papers, updated learning material and took the time to bring me up to speed with the changes within the accounting profession. I hold my lecturers in great regard – especially Prof Heleen Janse van Vuuren," says Muhammed.
According to Muhammed his inability to pass the board exam made him doubt himself and his dream of practicing as an accountant, but he learnt a very important life lesson in the process: Never compromise! "I heard about SAIPA and gave it a try, and today I have a professional designation behind my name – and not just any designation: I am a professional accountant!" The SAIPA qualification, as other Professional Accounting qualifications, fulfil an important role to alleviate the huge skills shortage in the Accounting field.
The SAIPA examination, according to Muhammed, is progressively advice based (where it used to be more calculation based in the past) and this is very advantageous since many clients are not interested in financials only, but rather on real time value add-ons such as business growth forecasts and problem solving.
More about Muhammed
Muhammed completed his secondary school career at Roshnee Secondary School in Vereeniging and enrolled at the Vaal Triangle Campus in 2006.  When he was not busying himself with academic work, he represented the campus in both cricket and cycling and took part in various USSA (University Sport South Africa) championships.
Muhammed is currently a professional accountant at Nkonki Registered Auditors, Accountants and Advisors.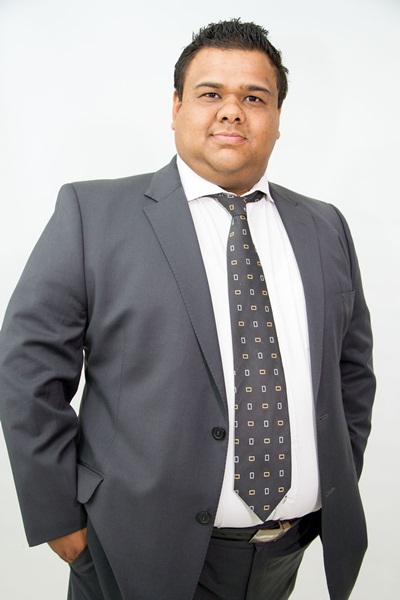 Muhammed Alli
Location
Vaal Triangle Campus
Hendrik van Eck Boulevard
Vanderbijlpark
South Africa