Associate Professor
Deputy School Director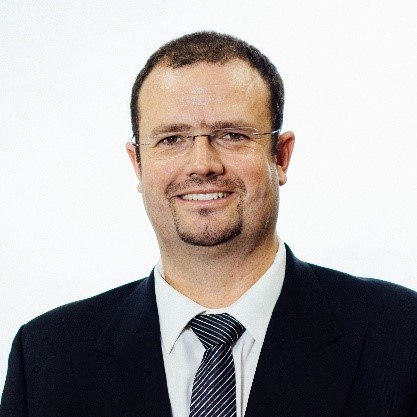 Jan van Romburgh (CA (SA)) holds a Master of Commerce in Management Accounting, obtained from the Potchefstroom Campus of the North-West University (NWU) in 2009, and is a member of the Institute of Commercial Forensic Practitioners (ICFP), Chartered Institute of Management Accountants (CIMA) and Association of Certified Fraud Examiners (ACFE). 
Jan is currently the Deputy Director of the School of Accountancy at the NWU. Jan was fundamental in establishing the Program in Forensic Accountancy at the NWU in 2006. 
Jan has over 17 years' experience in forensic accounting investigations in the public and private sectors. 
Physical Address
11 Hoffman Street         
North West University 
Potchefstroom Campus
School of Accountancy
Building E5, room 107a
Telephone Number
+27 18 299 1433
Cellphone Number
+27 82 331 0188
E-mail
jan.vanromburgh@nwu.ac.za
Other Media
2010. Van Romburgh, JD. Defining the forensic accountant; Accountancy SA;
2011. Greeff, P, Roos, V, Vorster, C & van Romburgh, JD. Applying mixed-methods to assess the value of forensic interviewing from a person-centred approach. Acta Criminologica: Southern African Journal of Criminology.
2014. McIntyre, J, van Graan, C, van Romburgh, JD & van Zyl, A. Contextualizing the South African Forensic Accountant. Journal of Forensic & Investigative Accounting.
2016. Oberholzer, M, Mong, D & van Romburgh JD. Towards a new model to benchmark firms' operating efficiency: A data envelopment analysis approach. South African Journal of Accounting Research.