Associate Professor
Vanderbijlpark Campus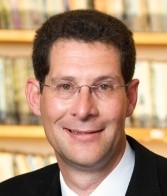 Professor Jaco Hoffman, is socio-gerontologist and leader of the Optentia Research Focus sub-programme: Ageing and Generational Dynamics in Africa (AgenDA) at North-West University (Vanderbijlpark Campus), South Africa as well as James Martin Senior Research Fellow in the Oxford Institute of Population Ageing at the University of Oxford, UK ‒ a position he retained on his return to South Africa at the beginning of 2015. He is also an Honorary Research Fellow in the Institute of Ageing in Africa at the University of Cape Town, South Africa. He furthermore coordinates the UN-endorsed African Research on Ageing Network (AFRAN). This network aims to bring together African and international institutions and individuals from academia, policy and practice to develop and expand African research and training capacity on ageing. He is a Board Member of the South African Care Forum (SACF) as well as a past President of the South African Gerontological Association (SAGA). Jaco co-directs with dr Sebastiana Kalula (UCT) the International Longevity Centre (ILC) – South Africa.
Jaco read for his DPhil in Sociology at the University of Oxford and his research experience relates to the fields of the Social Sciences (Sociology, Anthropology) with specialisation in Socio-gerontology, HIV/AIDS, intergenerational relationships, care, families, community development, qualitative research methods.
He is a second generation gerontologist in sub-Saharan Africa where millions of people grow older in the youngest region of the world – against the backdrop of infrastructural, financial and social strain. Within this context he has been involved in African gerontology over the past 25 years through research, the implementation of developmental projects and advocacy. 
Physical Address
Optentia House
Building 22
Vanderbijlpark Campus
Telephone Number
+27(0)16 910 3456
Cellphone Number
072 0705 090
E-mail
Jaco.Hoffman@nwu.ac.za