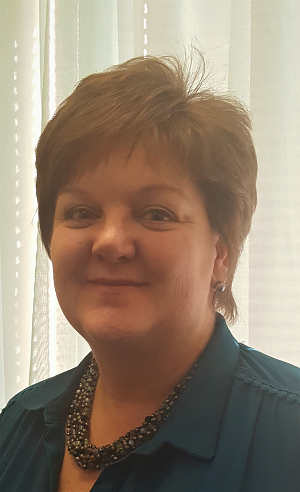 Associate Professor Reitsma is currently the head of the new Centre for Health Professions Education in the Faculty of Health Sciences.  She received her PhD in Teaching and Learning at the NWU in 2006. Before that she completed her MSc in Home Economics, with a dissertation on Community Nutrition Education programmes. Since 2014, her main focus of research is Health Science Education in the Higher Education context, with specific reference to the Scholarship of Teaching and Learning, Professional Staff Development, Interprofessional Education and Blended Learning. She has also conducted research on simulation and skills development. Before that she focussed on teacher training, in-service training and self-directed learning.
She is part of the SAFRI/Faimer fellowship and the AfrIPEN (Sub-Saharan African Interprofessional Education Network). She has extensive experience in quantitative and qualitative research, as both of these approaches were used in her post-graduate studies and other research projects in which she was involved with over the past 18 years. She made extensive use of qualitative methods including individual interviews and focus group interviews in the Master's study, PhD research, her NRF Thuthuka project and various Teaching-learning projects. She also implemented survey techniques in these projects.
Since 2009 Prof. Reitsma has published a number of articles in national and international accredited journals, as well as presented posters and oral presentations at national and international conferences on her research. She is the co-editor of a book published end of 2015 on trauma counselling in which she was responsible for the teaching and learning activities for each chapter.
Her research projects over the past 10 years included topics such as technology in education, assessment, teaching-and learning innovation and SoTL. She delivered 2 PhD and 1 MEd student as main supervisor and 5 PhD and 2 MEd students as co-supervisor. She is currently promoter for 2 PhD students and co-promoter for 1 PhD student.
Physical Address
Potchefstroom Campus; Building G16, Office 107
Telephone Number
(018) 285 2381
E-mail
gerda.reitsma@nwu.ac.za