Associate Professor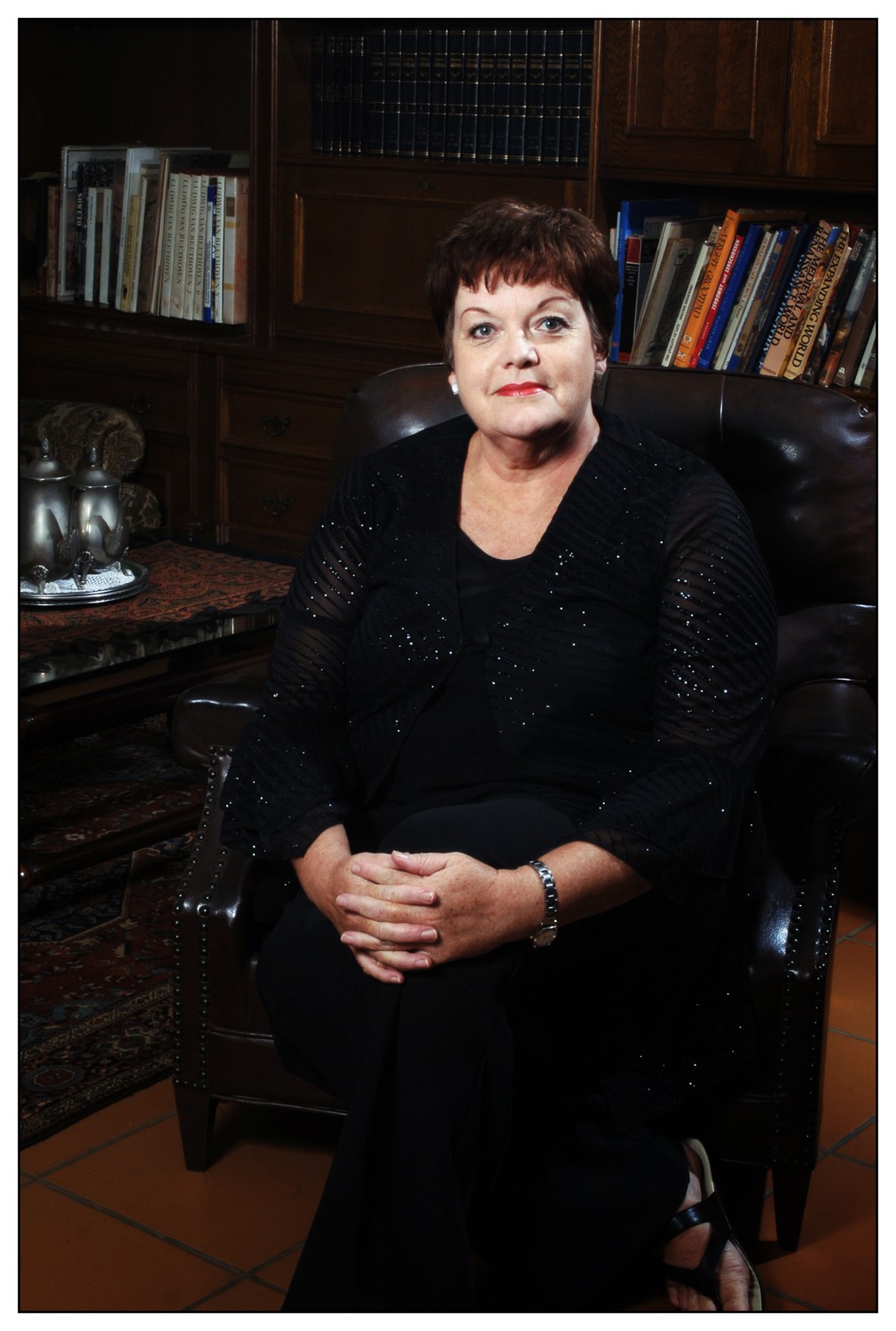 Daleen Kruger was born in Fochville on 23 April 1956. She grew up in Carletonville where she started music lessons at an early age. In her matric year she became the organist of the Fochville congregation of the Nederduitsch Hervormde Kerk (NHK) and two years later organist of the Carletonville South congregation of the Nederduitse Gereformeerde Kerk (NGK).

She continues her music studies at the then PU for CHE and obtained the following qualifications: BMus, HED(G), Diploma for Church Organists (DCO), BMus Honn, MMus (all cum laude). Daleen also obtained the UOLM and UVLM (organ) from UNISA.

Between 1981-85 she studied at the Schola Cantorum Basiliensis (Basel, Switzerland), specialising in organ, harpsichord, clavichord, Baroque performance practice, historical organ methodology, continuo play and tuning methods. Her lecturer was Jean-Claude Zehnder but she also attended numerous master classes and courses presented by Luigi Tagliavini, Harald Vogel, Daniel Roth and others.  During this period she performed in several concerts in Switzerland, Germany, Italy and Great Britain as vocal soloist and organist.  
 
On her return to South Africa in 1985 she was appointed lecturer at the Technical College in Rustenburg where she taught organ, singing and piano. In this time she completed her D Mus degree at the University of Pretoria under supervision of Prof. Wim Viljoen with a  dissertation dealing with the organ music of the Galant period with specific reference to the students of Bach (Die orrelmusiek van die Galante periode met spesifieke verwysing na die Bach-leerlinge). She was also a part-time lecturer in organ and music theory at the UP.

In 1993 she was appointed as senior lecturer at the North-West University's Potchefstroom Campus. She lectured history of music, organ and organ methodology, presented various postgraduate modules and acted as study leader for M and D students. At Master's level, she lectured subjects such as history of church music and hymnology. Her postgraduate students worked mainly on themes from contemporary church music. In 2002 she was promoted to associate professor at the School of Music of the NWU.

As an active church musician, Daleen Kruger has been organist in various congregations for over 40 years. Currently she is the organist at the Eerste Vesting congregation of the Dutch Reformed Church in Potchefstroom. She has been an active member of the SA association of church organists (SAKOV) since its inception. She was inter alia the regional representative for North-West and served in its Management as secretary, vice chair and chair respectively. She presented talks on a wide variety of topics, including the profile and task of the church organist, repertoire for the service, accompaniment of congregational singing, etc., at various regional meetings.  At the 2008 AGM in Windhoek she delivered the Gawie Cillié memorial lecture on the life and work of Pieter van der Westhuizen.

From 1994 until completion of the Liedboek (2001), Daleen was the Dutch Reformed Church's delegate as member of the commission that revised the Psalms. She is currently a member of the task group VONKK of the Dutch Reformed Church, which works on the development of new classical church songs.  


As concert organist Daleen held many concerts in South Africa and abroad. She performed inter alia in Berlin, Basel, Utrecht, Brussels and Prague in Europe and locally in Robertson, Port Elizabeth, Pretoria, Humansdorp, etc. As guest organist she also performed in numerous concerts with prominent choirs such as the Drakensberg Boys' Choir and accompanied them in performing works such as Mozart's Requiem and the Chichester Psalms of Bernstein.

As musicologist she has been conducting research into historical organ performance practice and contemporary church music. In this regard she has attended presented papers at numerous national and international congresses. She recently returned from Amsterdam in the Netherlands where she read a third paper at the Congress of the Internationale Arbeitsgemeinschaft für Himnology. She is also a member of this institution.

Daleen Kruger published widely in national and international professional journals and other academic journals. The articles cover a wide spectrum of topics and include aspects of early organ music, female organists and trends in church music. She also published in the Musiekleier – mostly on topics pertaining to contemporary church music in South Africa. Daleen is a member of a number of professional organisations such as SASRIM, SAKOV, RSCM, IAH and the Hymn Society of Northern America.

Daleen was also a co-worker and co-editor of different SAKOV annual projects, such as Inleidings en Harmonisasies Vol. 1 and 3, Feesbundel (2010) and Erediensmusiek 2012 and 2013. Some of her organ arrangements were published in Nuwe inleidings, harmonisasies, naspele en verwerkings vir die Liedboek van die kerk, Vol. 1 and 2 of SAKOV. A number of her organ arrangements also appear in SAKOV's Feesbundel (2010) and in the 2013 project volume Erediensmusiek. In 2012 she published 12 simplified preludes and harmonisations aimed at the inexperienced church organist.

Daleen Kruger is a regular external moderator and examiner for various universities. She adjudicates at arts festivals and competitions such as the ATKV's Musiq competition. She also acted as lecturer at the recent UNISA Organ Symposia.

Daleen is passionate about maintaining a high standard of church music in South Africa. Hence she did not only apply her research accordingly, but trained organ students over many years, especially with a view to serving as church organists.
Physical Address
 
FACULTY OF ARTS - School of Music
North-West University
Potchefstroom Campus
Hoffmann Street
2520
 
Telephone Number
(018) 2991696
E-mail
daleen.kruger@nwu.ac.za