Who says engineering is only hard work and no play?
It is said that men's toys only become more expensive through the years. Give a number of Engineering students free rein, a small budget and the commission to build a soapbox cart on steroids, and they are as happy as can be!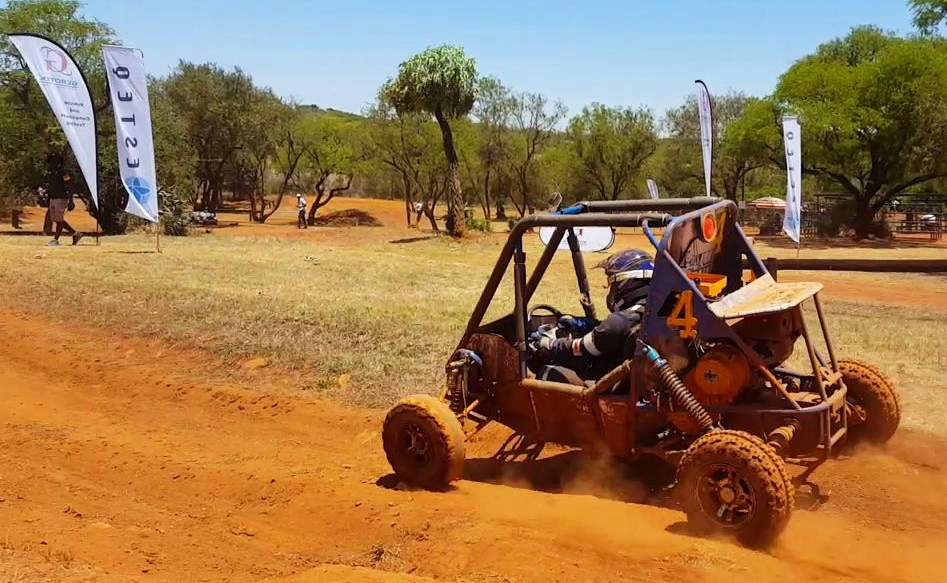 Two third-year and three fourth-year Mechanical Engineering students from the North-West University took part in an international Baja Competition for universities for the third time last year, and with their small budget they did exceptionally well.
The competition entails that students have to find their own sponsors that will provide the budget for the construction of the monstrous soapbox cart. Then they have to build this four-wheel car themselves. It must comply with various requirements, with the main focus being that it has to be able to take hard knocks from a rough racing track.
According to Werner Kaiser, lecturer at the Faculty of Engineering, it is a thrilling project where students' ingenuity can be tested against that of others from the best universities and technikons in the country. "We attended the race for the first time in 2011, but only as observers – to see exactly what everything entailed. In 2012 we built our first car and achieved the 11th place. In 2013 more students were involved and I could cross the finishing line in fifth place."
However, 2015 was the NWU's turn. The team's existing car, which had come first earlier last year in the National Baja Competition endurance race, was renovated and achieved an overall second place in the International competition. Kaiser says that the competition is much more than just a race – it is more about the innovation of the designs and construction that students come up with.
All participants have to make use of the same ten horsepower engines. From there students must develop a car that has to undergo various safety and design tests before they can take part in the race. All the teams start simultaneously and the team that can complete the most laps within a certain time is crowned as the winner. The race can be compared to an endurance race.
According to Kaiser they want to compete for a further three years on a local level and will then find a big enough sponsor to enable them to take part in a much bigger international audience. "We have the expertise and craftsmanship to make our mark on the highest level," he said.