Welcome Day 2017 –first year students diarise this date!
In a week's time the North-West University's Vaal Triangle Campus (NWU Vaal) will be welcoming the new intake of first year students for the 2017 academic year. 
As from the 23rd of January the Campus will be rolling-out its First Years' Registration and Orientation Programme. This programme will culminate into the 2017 Welcome Day on Saturday, 4 February – a highlight for both parents and registered students.  
More about the Welcome Day
According to the Dean of Student Affairs, Ms Prem Coopoo, the Welcome Day offers students and parents the opportunity to not only meet the various management and student leadership structures, but also to familiarise themselves with the different high quality teaching-learning and academic support mechanisms employed to create a conducive study environment.
"The Welcome Day furthermore represents the symbolic vesting of a partnership between the University and the parents of our students. Parents represent an immensely important stakeholder group and we set out to take hands for the betterment of the institution as well as the success of all our students," explains Ms Coopoo.  
Diarise this date
The Welcome Day will take place on Saturday, 4 February 2017 at 09:00. The venue is Building 12. For more information contact the Dean of Student Affairs: prem.coopoo@nwu.ac.za or by contacting 016 910 3244.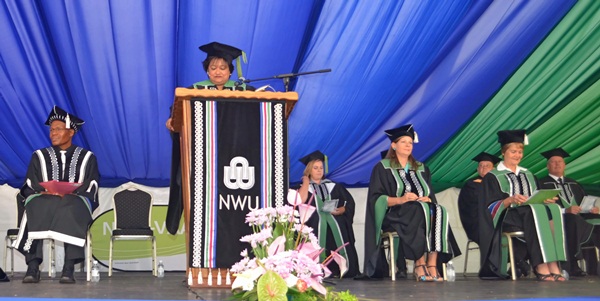 Location
Vaal Triangle Campus
Hendrik van Eck Boulevard
Vanderbijlpark
South Africa