Top young scientist from NWU to meet Nobel Laureates
A space physicist from the North-West University (NWU) is one of five young scientists in South Africa to be nominated by the Academy of Science of South Africa (ASSAf) to attend the 66th Lindau Nobel Laureate meeting in Germany.
Dr Eugene Engelbrecht from the School of Physical and Chemical Sciences on the Potchefstroom Campus will be given the opportunity – together with approximately 400 other young scientists from 80 countries – for an in-depth exchange with Nobel Laureates. The meeting will be held from 26 June to 1 July in Lindau, Germany.
According to ASSAf, the successful participants are outstanding undergraduate, postgraduate and postdoctoral students younger than 35 whose research focuses on physics. They were chosen following an international selection process.
The group of young scientists will follow a six-day programme with many lectures and panel discussions. Nobel Laureates who have already confirmed their participation include the likes of Takaaki Kajita of Japan and Arthur B McDonald of the USA. They were the joint recipients of the 2015 Nobel Prize for Physics.
Engelbrecht is currently a senior lecturer in the School of Physical and Chemical Sciences. In 2013, he completed his PhD in Physics at the NWU, where he also obtained the degrees MSc (cum laude), BScHons and BSc in Physics, Mathematics and Applied Mathematics (cum laude).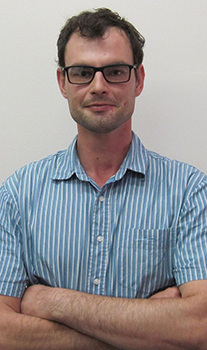 Dr Eugene Engelbrecht