Stanford invites bright PhD student for master's class
A PhD student of the North-West University (NWU) and a master's degree alumnus of the Centre for Business Mathematics and Information (BMI), has been accepted into the PhD Master's Class on money management at Stanford University in America.
Simon du Plooy will attend a three-day workshop that will start on 12 November.
Simon's PhD is supervised jointly by Prof Riaan de Jongh (NWU) and Prof Tertius de Wet (extra-ordinary professor at the NWU and retired professor from Stellenbosch University), with inputs given by Prof Hennie Venter (honorary professor at the NWU).
According to Prof De Jongh, Simon is an excellent student with a pro-active mind set. "The fact that he has been selected from many other very strong applicants from all over the world is a feather in the cap for Simon, BMI, the NWU and South Africa."
Simon obtained a BSc degree in business mathematics and informatics (cum laude) in 2002, and an MSc degree in financial mathematics in 2004. His research interests include risk-based investing, risk decomposition and quantile regression.
Simon has more than 13 years' experience in financial markets, and has worked in both the banking and asset management industries. He joined Corion Capital in 2009 and is currently a portfolio manager for the company's multi-strategy funds, managing both traditional and alternative portfolios. His responsibilities include asset allocation, manager selection and risk management.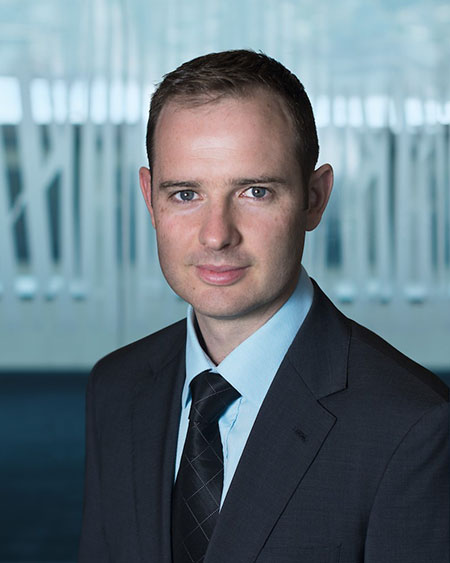 Simon du Plooy.