Rating leap from C1 to B3 for NWU's Prof Eno
The National Research Foundation (NRF) has awarded Prof Eno Ebenso, acting vice-rector for research and planning at the Mafikeng Campus of the North-West University (NWU), a B3 rating for the international recognition he has attained in chemistry.
Eno is one of eight NWU researchers who were recently regraded to a higher rating. He was previously a C1-rated researcher and his new B3 rating confirms his international standing in corrosion inhibition chemistry research.
The NRF awards a B3 rating when all reviewers concur that the scientist enjoys considerable international recognition for the high quality and impact of his or her recent research outputs, with some of them indicating that he or she is a leading international scholar in the field concerned.
Eno excels with citations
Since 1996, Eno has had 5 406 citations in the Scopus Search Engine of Elsevier Science. According to the Elsevier SciVal Insights report of 2010 to 2015, he has a citation impact of 10% above world average.
He is also the second most prolific author in the field of corrosion inhibition worldwide and his publications are the fifth most downloaded globally in the field of corrosion inhibition. His Google Scholar Citations since 2011 stand at 8 307, with an H index of 51 and i10-index of 143.
Eno specialises in physical chemistry, corrosion science, contemporary material science and quantum chemical modelling. He obtained his PhD in Physical Chemistry from the University of Calabar in Nigeria.
As told, he has published in more than 200 local and international peer-reviewed journals. His expertise has also been reported on in newspaper articles and he has been invited to give plenary lectures at several international universities.
Acclaimed international scholar
Eno's illustrious academic career has led to citations in the renowned Marquis Who's Who directories. He was listed in the 2003/04 and 2006/07 Marquis Who's Who in American Education, the 2006 Who's Who in Science and Engineering  and the 2006 Who's Who in the world directories. The directory series has been the standard for reliable and comprehensive biographical data since 1899. 
Eno has been nominated by the International Biographical Centre for the 21st Century Award for Achievement in Chemistry. He was also named International Scientist of the Year  for 2010.
His passion for his field has seen him being elected to theditorial boards of renowed journals such as the Research Journal of Chemical Sciences, the Journal of Materials and Chemistry, the Journal of Chemica Acta, Advances in Materials and Corrosion, the Journal of Applied Chemistry and the Journal of Theoretical Chemistry.
Eno is an excellent example of a scientist who is actively involved in his field. He is a reviewer of more than 30 journals in chemistry and material science, and serves on many professional scientific bodies. These include the Chemical Society of Nigeria (MCSN), American Chemical Society (MACS), New York Academy of Sciences, National Geographical Society, Nigerian Corrosion Society, Society for the Advancement of Electrochemical Science & Technology (SAEST), International Society of Electrochemistry, Chemical Society of Ethiopia, South African Chemical Institute (MSA Chem I) and the South African Council for Natural Scientific Professions (SACNASP). He is also a fellow of the Royal Society of Chemistry of the United Kingdom and a member of the Academy of Science of South Africa (ASSAf).
In our next edition of Research@NWU, read more about some of the other researchers who were also awarded B ratings.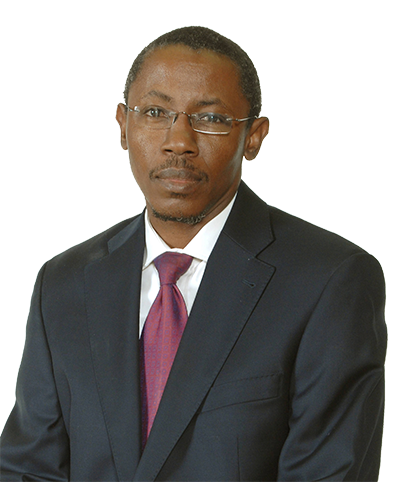 Prof Eno Ebenso recently received a a B3 rating from the National Research Foundation for the international recognition he has attained in chemistry.