Rector´s Christmas Tree Project receives overwhelming support
The Christmas Tree Project of the Rector of the Potchefstroom Campus received an overwhelming response. Prof Herman van Schalkwyk said that he was truly thankful for the caring culture on campus that has spread to this project. All contributions will be donated to the social services office on campus to be distributed to students in need next year.
Van Schalkwyk said that the contributions came from students, personnel, alumni and parents. His office tells of one parent from Limpopo who phoned her daughter on campus to ask that she immediately buys R200 worth of goods for the project.
"It is the most contributions the project has ever received. We really hope that this will make a difference to someone's life."
The social worker on campus, Petro Boshoff, said that there is yearly a big need for such products from students in need. "These contributions will surely be able to fill some of their needs."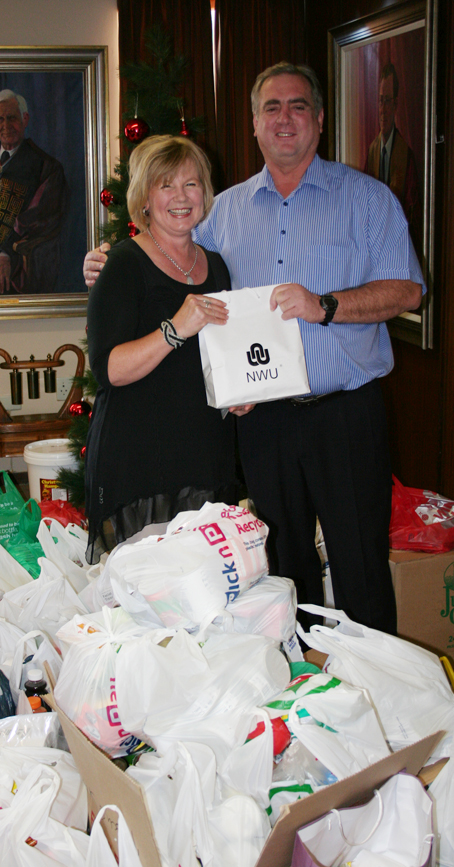 Boshoff, social worker on campus, receives the contributions that were donated to the yearly Christmas Tree Project from the Rector, Prof Herman van Schalkwyk.