Optentia: Swiss expert advocates different approach to special education
"Whereas efficient learners are reflective, strategic and cognitively engaged, struggling learners have difficulties in self-regulating their learning." This according to Prof Marco Hessels, extraordinary professor at the Optentia Research Focus Area on the Vaal Triangle Campus of the North-West University (NWU).
Prof Hessels, who is also an associate professor at the University of Geneva in Switzerland, is expected to present a workshop at the Research Focus Area on 17 February 2017. The workshop will be entitled "Fostering metacognition and self-regulated learning:  How students with difficulties can be supported to become reflective and strategic learners".
Hessels says struggling learners have difficulty in regulating their cognition, metacognition and motivation. To help struggling students and foster their learning, intervention needs to address the cognitive, metacognitive and motivational components of learning and thinking. 
In this workshop, Prof Hessels will first of all explain what self-regulation is, how efficient learners function and what struggling students should learn to do. He will provide examples of strategies that are relatively easy to implement in the classroom in order to support students who are struggling or have special educational needs. These strategies address for example how to actively engage in and process a task, how to activate prior knowledge from long term memory, how to identify elements in the task that may support problem solving and efficient monitoring.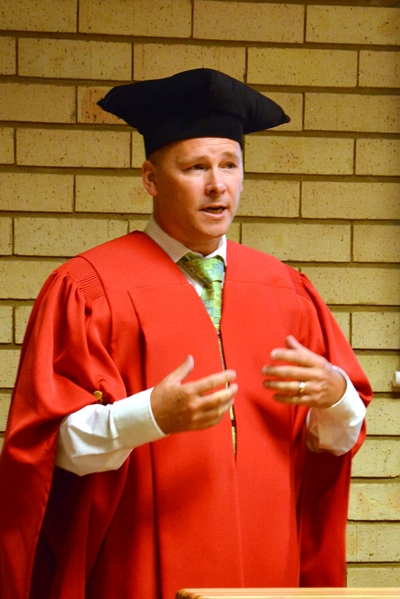 Prof Marco Hessels
About Prof Marco Hessels
Prof Marco Hessels received his PhD from the University of Utrecht in the Netherlands in 1993. The topic of this thesis was the development and psychometric foundation of a dynamic test (also called learning potential test), that aims to better measure the cognitive capacities of immigrant children aged five to eight years. Ever since, dynamic assessment of children with a different cultural background, those with learning difficulties or intellectual disability has been the focus of his research. After transferring to Geneva in 2000, the second objective of his research was developed; cognitive and metacognitive intervention aimed at teaching children, adolescents and adult, with or without disabilities to learn better. This intervention has been developed within the Learning Centre, a pedagogical service at the Faculty of Psychology and Educational Sciences. The last three years the team have developed programs to bringing metacognitive intervention into school classes, working together with the teachers in Geneva, Switzerland. Since 2014 Marco Hessels is associate professor of Special Education at the University of Geneva, Switzerland. 
About the workshop
The workshop is taking place at the Optentia Indaba Room (Building 7, G13) on the Vaal Triangle Campus of the North-West University. Proceedings will start at 09:00. Enquiries may be directed to Mrs Marinda Malan via email: Marinda.Malan@nwu.ac.za.  
Location
Vaal Triangle Campus
Hendrik van Eck Blvd
Vanderbijlpark
South Africa