NWU Vaal: How do we get educators to flourish at work?
Research recently presented at the International Association for Cognitive Education in Southern Africa Conference (IACESA) by Prof Ian Rothmann, director of the Optentia Research Focus Area on the Vaal Triangle Campus of the North-West University (NWU Vaal), focused on research findings on the wellbeing of primary, secondary and tertiary level educators.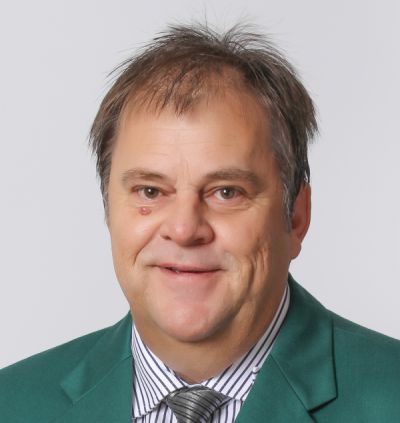 In his research, Prof Rothmann analysed occupational stressors that affect educators' wellbeing in terms of six categories:
Work relations
Work-life balance
Overload
Job insecurity
Resources
Job aspects
His research showed job aspects to be a significant and strong predictor of psychological un-wellbeing and low organisational commitment. Stressful job aspects include the possibility of doing the same job for the next 5 to 10 years, unpleasant physical work conditions (such as noise, dirt, poorly designed work), the risk of actual physical violence, constant change at work, a dull and repetitive job, and lack of enjoyment of the job.
Poor work relationships in secondary and tertiary educators also indicated a significant predictor of psychological un-wellbeing and lack of organisational commitment. Stressful work relationships include an intimidating and bullying boss, lack of support from a supervisor and colleagues, feelings of isolation at work, unclear expectations from the boss, and a boss always finding fault.

The path to flourishing educators
Pathway 1:
Promote experiences of psychological meaningfulness at work. Recraft work so that educators will have a clear purpose and increase person-environment fit through human resource management initiatives (such as recruitment, selection, induction, training and development, as well performance management), and teambuilding in schools to promote co-worker relations.
Pathway 2:
Prepare school principals (and management staff), co-workers and educators to create a motivational climate by focusing on the psychological need satisfaction of educators (i.e. autonomy, competence and relatedness).
Pathway 3:
Increase educators' engagement in their work by deepening their experiences of the purpose of their work and heighten their sense of belongingness at work; maintain empathic acknowledgement and an enabling perspective; establish energising interactions and emotional relief, focusing on the strengths of individuals in relation to work roles, and providing personal and job resources to deal with the demands they face.
Pathway 4:
Build positive practices at school level by providing compassionate support for educators; emphasising positive and inspiring messages to educators; forgiving mistakes, expressing gratitude to and confidence in educators; clarifying the meaningfulness of the work being done; and reinforcing and environment characterised by respect and integrity.
*Prof Ian Rothmann is the director of the Optentia Research Focus Area on the Vaal Triangle Campus (located in Vanderbijlpark, Gauteng) of North-West University. He also heads up the sub-programme Flourishing in Institutions, which aims to research flourishing and virtuousness in life, work and institutions. The sub-programme investigates satisfaction with life (and various life domains), positive emotions, strengths and virtues, engagement, self-determination, meaning and purpose, positive relations, harmony, positive leadership, a positive lens on problems and challenges, as well as positive leadership and institutions. Antecedents and outcomes of flourishing, happiness, and virtuousness of individuals and institutions are studied. Furthermore, interventions to optimise flourishing, happiness, and virtuousness are developed and evaluated. To learn more about Optentia's research, visit their website: www.optentia.co.za