NWU Vaal bids a fond farewell to veteran professor after 32 years
The School of Behavioural Sciences at the Vaal Triangle Campus of the North-West University (NWU) recently bid farewell to Prof Christo van Wyk. Prof Van Wyk had been employed at the university for the last 32 years.
Staff members greeted Prof Van Wyk during a sociable breakfast at  Anna's Kitchen – a quant restaurant in Three Rivers, Vereeniging. Colleagues paid tribute to this expert in the field of Labour Relations by sharing anecdotes about their time together, nostalgic memories and a tear in the eye.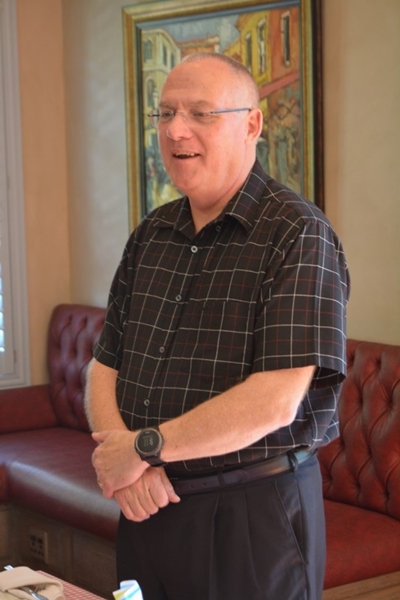 Prof Christo van Wyk
The director of the School of Behavioural Sciences, Dr Elrie Botha, thanked Prof Van Wyk for his years of service to the Department Labour Relations. She referred to the way in which he guided her in her early days as director of the school, after serving in the position for two terms (eight years) himself. Dr Leon Moolman, colleague in the same department, also studied under Prof Van Wyk. He was a first year Industrial Sociology student in 1986 and completed his Master's and PhD-studies under the watchful eye of Prof Van Wyk in 1995. Dr Moolman described him as a dedicated person with an eye for detail who tackles a task with commitment. 
Prof van Wyk reckons that he will miss the early morning coffee with colleagues the most. The relaxed life of retirement is however not on the cards for this dynamic academic just yet. According to Prof Van Wyk, he will remain involved at the university on a contract basis. He is also still actively involved in the honours programme in Labour Relations at Unisa. 
Location
Vaal Triangle Campus
Hendrik van Eck Blvd
Vanderbijlpark
South Africa