NWU students' app uncovers the sounds of local artists
South Africa has vast musical talent but all too often, up-and-coming musicians are overshadowed by established artists in the industry. New artists will soon be heard loud and clear if two third-year information technology students from the North-West University (NWU) have their way.
Lesego Mogorosi from Mahikeng and Katlego Namate from Potchefstroom have developed an app – Uncoversound – to promote new local talent.
Uncoversound is a music app for streaming and downloading the listener's favourite local music.
"The app allows up-and-coming artists to upload their music so that they can compete in their own league and not be overshadowed by big names that have already solidified their brand in the music industry," says Lesego.
He says they are not only offering emerging artists space to post their music, but also introduce them  to music lovers across all nine provinces by making use of music snippets and documentaries.
Since launching the web app in March 2019, the two students have managed to get over 30 local artists to upload their music, and more than 45 listeners are already enjoying their creative output via the site.
Uncoversound also comes with a range of features, including a ranking chart that ranks artists according to the number of likes they get. Listeners can also like and follow their favourite artist for updates on new releases and upcoming performances. In turn, the musicians can follow their listeners.
Uncoversound supports multiple music genres, including house, Hip Hop, pop, R&B, Gospel, Jazz, alternative, electro and Kwaito.
Exciting new developments are in the pipeline for Uncoversound. "There's a radio station looking to source their local music from Uncoversound, so we urge all artists to upload their music with us," says Lesego.
For more on Uncoversound, go to https://www.uncoversound.com/.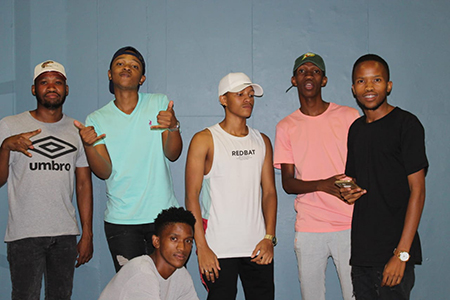 Meet the team behind Uncoversound - Bongani Mafona, Lesego Mogorosi, Katlego Namate, Reagile Gaebe, Onthatile Motlhoki and Tumelo Motsikoe.