NWU-Puk Research – Green Tea Study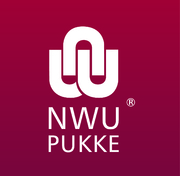 The Lipid Clinic and Metabolic Unit of the NWU-Potchefstroom Campus require the cooperation of the community (ladies and gentlemen) for the Green Tea Study that starts on 14 May 2014.
Why are we undertaking this study?
Tea is one of the drinks most drunk in the world. Green tea has potential health benefits for people, primarily due to the tea flavonoid named catechine found in green tea. The degree in which green tea catechine is absorbed and made available in a specific place in the body (bio-availability) is influenced by the way we take it in, for example, in the form of a tea drink or a capsule. It is important to examine this factor, because the better the green tea catechine is absorbed in the body, the bigger the chance that the person will get the maximum health benefit from it. The purpose of this study is to draw a comparison between the bio-availability of three products (containing green tea catechine), based on different delivery systems.
The study has been approved by the Research Ethics Committee (people) of the North-West University, Potchefstroom Campus (Approval number: NWU-0004-14-A1) and will take place in accordance with the Helsinki Declaration (2000, 2002; which protects the interests of volunteers who agree to participate in research).
Do you meet the following requirements?
Living in the Potchefstroom area?
Between 18 and 65 years old?
Perhaps more around the waist – but healthy?
We need all the facts for results we can trust.
A PILL to keep an hour-glass figure?
To participate in this study you will have to agree to avoid food/drinks that are high in catechine, including tea and tea-related drinks, for 48 hours before and during each of the three test days. You will also have to agree to stay away from caffeine and alcohol for 24 hours before and during each test phase.
How will this study benefit me?
You will benefit directly from this study in that you will get feedback on your health status, which is tested and monitored during the study. It includes information on blood pressure, heart rate, liver function and kidney function. If any of the measured values falls outside the healthy cut-off values, you will be referred to your health practitioner for further evaluation. The data generated in the study will be used to launch an investigation into the possible health benefits that the regular drinking of green tea extracts can have for man.

For more information contact:
Sr Chrissie Lessing
Tel:
E-mail: chrissie.lessing@nwu.ac.za
2014/05/05