NWU Nursing students help with education in clinics
Second year nursing students from the School of Nursing Science at the Potchefstroom Campus of the North-West University (NWU) recently donated posters to the Department of Health for distribution to clinics based in Potchefstroom, Klerksdorp and Ventersdorp.
The idea for the development of these educational posters stem from a joined venture between Louise Badenhorst (Department of Health), and Dr. Tinda Rabie, a senior lecturer in the School of Nursing Science.  
The posters will be used in educating women on the use of contraceptives. Contraception is a readily available, safe and effective method for family planning. Amongst other things, it illustrates how not only the use of male and female condoms are helpful in preventing unwanted pregnancies, but also how it protects against the spread of sexually transmitted infections and HIV.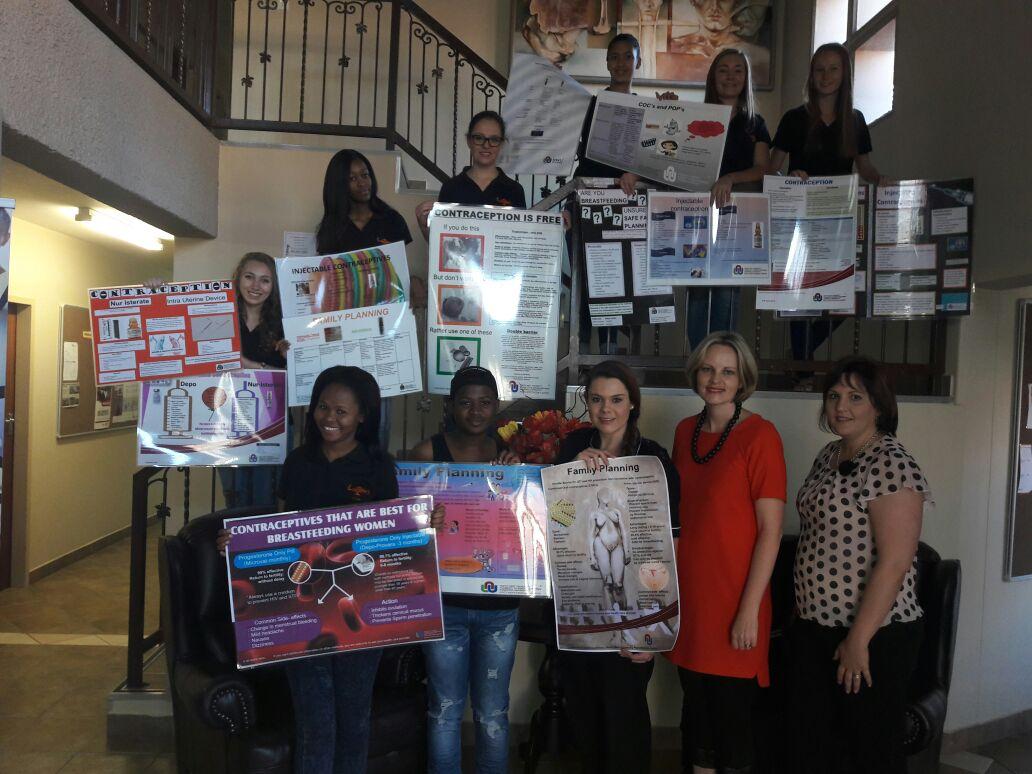 Students will donate these posters to various clinics in the North-West Province.