NWU helps to fight malnutrition
A study of nutrition in infants in South Africa, of which preliminary findings were presented today at the Micronutrient Forum Global Conference, has found that children that consumed a lipid-based nutrient supplement, experienced better growth and development, and significantly improved iron levels.
The Tswaka Nutrition Intervention study carried out in a community in Jouberton, Klerksdorp in the North West province, tested two small quantity lipid-based complementary food supplements in children aged between six and 12 months old. The study found that the supplements improved their nutrition and development during this critical age in their lives. Most growth faltering takes place during the first 1,000 days from conception to the child's second birthday. The study is called Tswaka, which means "mixing" in the local Setswana language, referring to the fact that the supplement should be mixed into home-cooked food.
Globally, more than 159 million children under the age of five suffer from childhood stunting (short for their age) as a result of chronic malnutrition. As a means to help address the Sustainable Development Goal 2 "to end all forms of malnutrition by 2030", an innovative public-private-private partnership was set up between the Global Alliance for Improved Nutrition (GAIN), DSM and Unilever, together with a research partner consortium led by North-West University. This is one of the first research collaborations between private and public partners who are all equally committed to contributing to improved knowledge on child nutrition.
A total of 750 children took part in the study where one of two different types of small quantity lipid-based complementary food supplements were added to their daily diets over six months. The control group received the same supplement for six months after completion of the study. Compared to the control group, children who took the supplements had a better iron status at 12 months of age and, in addition, one of the supplements resulted in improved child development and linear growth.
NWU´s professor Marius Smuts, who led the study, says: "After the age of six months, in addition to continued breastfeeding, children also need nutritious complementary foods to meet their growing needs. In vulnerable communities in the developing world, children often eat cereal-based gruels of poor nutritional quality. As a result, their nutritional status and development may be compromised." 
Lipid-based complementary food supplements are used to deliver nutrients to vulnerable children and typically include vegetable oil, protein, peanut paste, milk powder and sometimes sugar. The supplements developed for this study do not contain peanut butter and can be added to homemade foods like porridge without changing the taste of the food so mothers don't have to make difficult changes to her child's diet. The supplements contain 50% of the daily recommended nutrient intake (RNI) for micronutrients so it has a low risk of exceeding recommended levels.
GAIN's Dominic Schofield says: "This project is innovation at its best, in terms of multi-sector partnership, research methodology, and the approach used to address nutrient gaps among populations most at risk of stunting. We are grateful to our partners and especially the proud people of Jouberton for their commitment and groundbreaking work."
This collaboration is part of the Amsterdam Initiative against Malnutrition (AIM). AIM is a joint public-private partnership formed by the Dutch Ministry of Foreign Affairs, GAIN, Unilever, DSM, AkzoNobel, Wageningen University and ICCO, with the intention to eliminate malnutrition.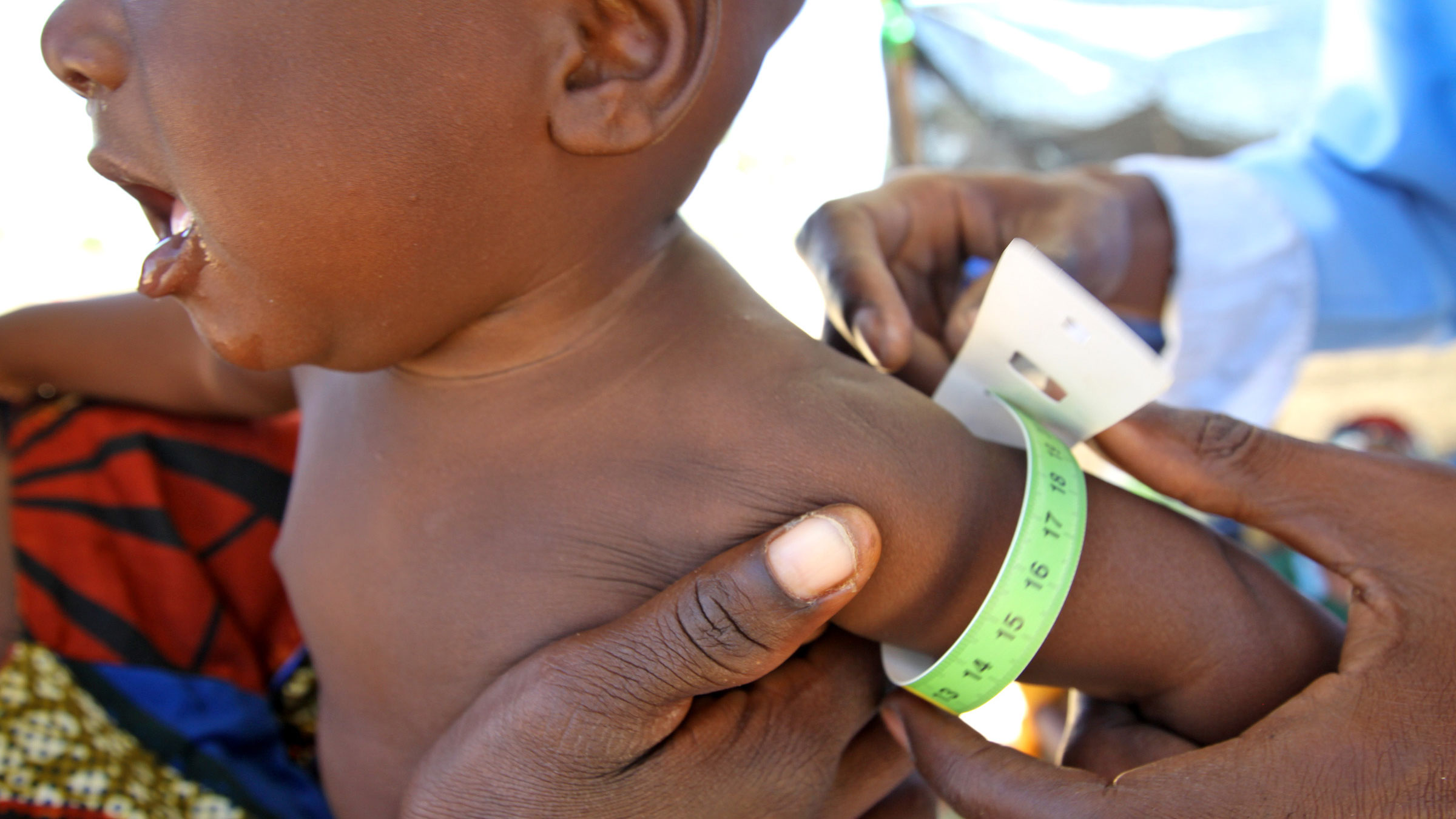 Photo: IRINNews